Pandemic Push: Is Your Business Spending Too Much on Unnecessary Tech?
Written by

NewsServices.com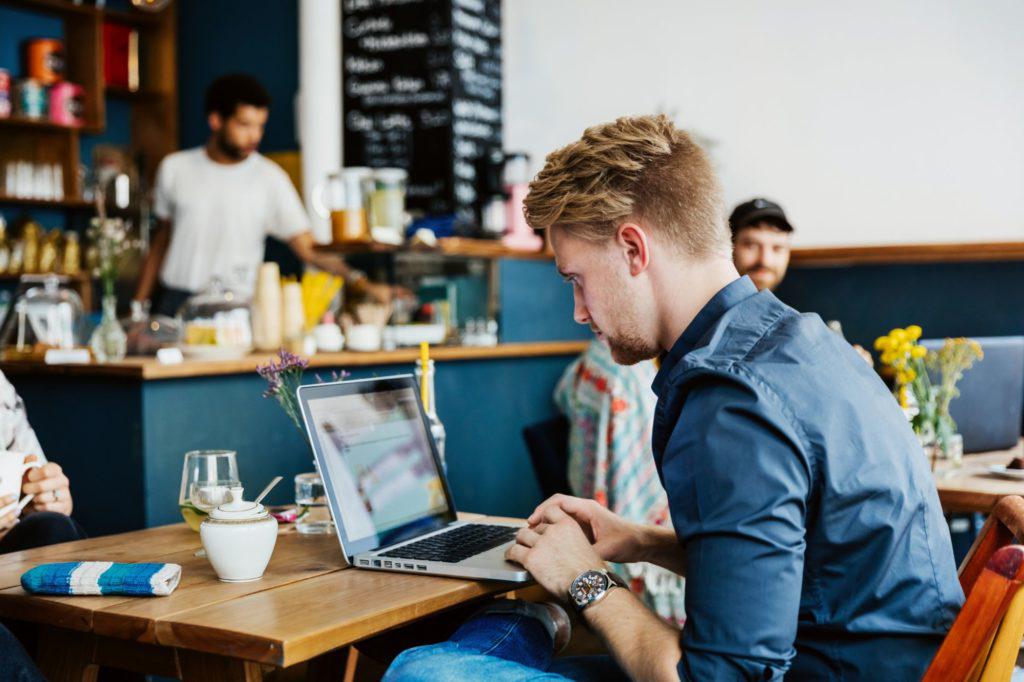 Global IT spending is expected to grow by 6.2% in 2021, reaching a grand total of $3.9 trillion by the end of the year. In 2022, it will surpass the $4 trillion mark, according to the leading forecaster – Gartner. 2020 was, however, challenging, for IT spending, with pandemic-related pressures contributing towards an overall decline in IT spending. As Gartner points out in its report, "in the 25 years Gartner has been forecasting IT spending, never has there been a market with this much volatility".
That volatility, as well as 2021's expected surge in spending, is directly linked to the transformation of the modern office, with firms rushing to equip employees for remote and hybrid work patterns. One study by McKinsey claimed that 90% of companies would be introducing some form of remote and on-site working combination as part of their post-pandemic models. In a sense, it's not just about dealing with this pandemic – but future-proofing business for future disruptions so they are, at the very least, adaptable.
Companies buying tech they do not need
But for companies of all sizes, there is also a risk of getting caught up in the glut of tech spending and wasting resources on technology they don't need. In March, the Wall Street Journal produced a report on "The Many Ways Companies Waste Money with Technology Spending".
Among the insights from business leaders contributing to the WSJ report, the most interesting came from Gartner, coincidentally. The Vice President of its CIO Research Group, James Anderson, said, "Where are people wasting money? They aren't using business indicators to influence their investment. They're [doing] what people are telling them."
Of course, as the WSJ says, there are many ways in which businesses waste money on tech spending, but the most common example seems to be the overprovisioning of the cloud. Billions of dollars will be lost in 2021 due to overshooting the amount of cloud resource needed for workloads, as well as idle resources, i.e., running cloud applications when they are not actually doing anything.
Remote work spend approaches $330 billion
However, there will be a particular focus on tech spending in 2021 – and the years to come – on equipping employees to work remotely. In fact, global spending on remote work facilitation is expected to hit an astronomical $332.9 billion this year. The vast sum of money is indicative of the seismic changes taking place in offices across the globe, but it might be argued that there is an element of panic buying.
On the one hand, the argument for overspending on remote working solutions is an attractive one. The pandemic caught many businesses on the hop, and everyone wants the flexibility to transition seamlessly if such an event occurs again (or if Covid-19 does not subside like everyone hopes). Moreover, there is a desire to ensure the conditions for remote working, particularly for security and productivity, are just as good as on-site.
And, there are products that are undeniably essential. Spike, which arguably offers the best software for small business looking to manage teams remotely, is a clever and cost-effective collaborative tool for teams to connect through conversational email, messaging, video conferencing, file sharing and so on. But there is always the danger of overprovisioning. If your company used Spike, there is probably no need for Microsoft Teams and Outlook, Slack, Skype or Zoom, but we are hard-wired during the pandemic to overcompensate.
A seductive argument for overspending in unprecedented times
Indeed, there is a seductiveness to the software sales pitches for remote working at the moment. It tickles the psychology of business leaders, particularly because so many firms got bruised in 2020 and are still hurting in 2021.
But there is another danger beyond overspending on equipping employees for the home office – what if the remote working trend disappears? Earlier, we quoted McKinsey's report on 90% of companies looking to implement hybrid work models, but that does not mean the trend is here to stay.
Several major companies, including Google and Twitter, have gone cool on the idea of a WFH free-for-all. That was something of a major flip-flop, with Twitter CEO Jack Dorsey at one point saying, "Twitter employees can now work from home forever.". As it turned out, that statement was laced with caveats. But it's not as if companies are suddenly forcing workers to come back to the office, and there is mounting evidence that employees want to return.
The point we are getting at here is that companies should be wary of the suddenness of this change. Spending a fortune on equipping workers for remote working might seem sensible now, but how will it look in a couple of years? There is no given that remote or hybrid-work models are the future. Such existential changes to work-life usually take place over decades, not 18 months.
Yes, the pandemic matters, and it will lead to structural changes in society and business. But we are only beginning to understand the impacts of remote working. Looking beyond quantifiable measurements like cost-effectiveness and productivity, there are questions over employee well-being and mental health that will take years to understand. WFH models look logical now, but will they be in five years?
So, what is the solution for businesses looking at their contribution to the massive amount of IT spending this year and beyond? We would direct you back to and paraphrase what James Anderson said in the WSJ: Use business indicators to find out what you really need to spend on, and don't get seduced by what people are telling you that you need. Finally, be wary that the conditions set out by the pandemic might be more temporary than you think.