MediKane offers investment opportunities in its diabetes product
Written by

Crystal Clear Communications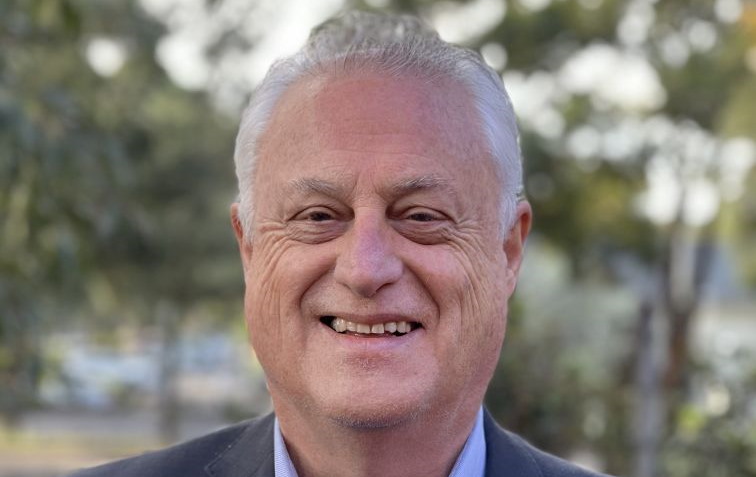 MediKane, an innovative Australian natural health company, has launched an equity crowd-sourced funding campaign to drive its next stage of growth, with a particular focus on its flagship product, NutriKane D, which has been clinically proven to lower blood sugar levels and reduce systemic inflammation to assist the management of diabetes.
NutriKane D is a natural, plant-based product developed using the scientific rigour of the pharmaceutical industry. It has been clinically proven in multiple studies to lower and control blood sugar levels by nourishing the gut with the complex biochemistry of whole foods.
Led by former FMCG executive Rod Lewis, and Dr Malcolm Ball, a high profile expert in pharmaceutical development, MediKane was launched 10 years ago when the founders saw an opportunity to apply the Food as Medicine philosophy to the treatment of chronic health conditions.
Rod Lewis, CEO and co-founder of MediKane, says, "Diabetes is one of the world's fastest growing chronic conditions, affecting more than 463 million people globally. And while there are many medications available that can help to manage the symptoms, there are no pharmaceutical treatments available that can reverse or cure diabetes. We started MediKane with the aim of leveraging the principals of Food as Medicine to develop natural, plant-based products to prevent, manage and reverse chronic conditions. With NutriKane D, we've developed a product that has been clinically proven to lower and control blood sugar levels while also reducing inflammation."
NutriKane D's primary ingredient is Australian sugarcane, which has had the sugar removed via a special manufacturing process, leaving the powerful natural biochemistry of the plant.
While it may seem ironic that a primary ingredient in a product designed to lower blood sugar is sugarcane, as MediKane's Chief Scientific Officer and co-founder, Dr Malcolm Ball, explains, "Sugarcane is one of only a few plants that uses sugar as its energy source, so it contains the exact biochemistry that is needed to properly process sugar. What we've done with NutriKane D is to remove the sugar from the sugarcane with our proprietary manufacturing process which leaves  the complex biochemistry of the plant intact. We then combine it with a range of other science-backed, Australian-grown ingredients to create a safe, plant-based product that lowers blood sugar and promotes a healthy gut microbiome."
Continues Lewis, "10 years after starting MediKane, our production of consumer and hospital-grade, food-based natural health products can't keep up with demand. We've decided to launch this crowdfunding campaign to offer all Australians the chance to become a part of our sustainable and profitable business as we look to further our international expansion. We're already in market in Asia and the USA, and demand for our product has never been stronger. Australia often punches above its weight on a global scale, and it's MediKane's goal to become a global leader in the development of safe, plant-based health products that address chronic health problems. We invite all Australians to join us as we take our innovative healthcare products to the world."
Apart from NutriKane D, MediKane already has several other products in market including a post-surgical bowel health product used in hospitals, NutriKane +, and an animal health product known as PetKane.  The robust product pipeline also includes a weight management product, and the company's vision is to develop a TGA-approved plant-based alternative to pharmaceutical drugs for use by people with Type 1 diabetes (product currently in pre-clinical trials at Royal North Shore Hospital). All MediKane products are 100% natural and safe, free from unwanted side effects, are non-addictive and cannot be overdosed. They can also be safely used alongside pharmaceutical medications.
"We have taken the Food as Medicine approach as the medical evidence that good health begins with food is overwhelming," concludes Dr Ball. "We know that the key to achieving optimal health and wellbeing is a healthy gut microbiome and managing inflammation, which is exactly what our products target. NutriKane D is a global breakthrough in our search for a treatment for diabetes, and our proprietary production techniques and intellectual property give us first-mover advantage in the Food as Medicine space both here and internationally. We're expecting a cracking next 12 months, and we're targeting a trade sale within three years, so now's the time to jump on board."
There is enormous demand for non-pharmaceutical preventative health products worldwide, with the global natural health supplements market estimated to reach close to US$70 billion by the end of 2024, and the global functional food market US$309 billion by 2027.  
MediKane's equity crowd-sourced funding campaign is hosted on the Birchal platform at https://www.birchal.com/company/medikane.
About MediKane
MediKane is a Food as Medicine company that develops Australian-made, natural health products with the scientific rigour of pharmaceutical drug development.
All of MediKane's products are manufactured in Australia, using Australian-grown ingredients, utilising a multi-step process designed to protect the company's Intellectual Property and maintain confidentiality of the processing details.
Rod Lewis
Rod has had an incredibly diverse career, beginning with qualifications in science (diabetes biochemistry) and management, and working across a range of different industries and fields, from product development, production and construction of manufacturing and distribution facilities, before moving into senior commercial roles. His professional background includes senior leadership roles at Heinz, Cadbury Schweppes, The Fosters Group, BOC Gases and Legrand.
Dr Malcolm Ball
Over the course of his professional career, Dr Malcolm Ball has designed and obtained regulatory approval for 41 products in the food, medical device, bioanalytical and pharmaceutical areas. He holds a PhD from Macquarie University, where he has also been recognised as a Fellow.
Prior to co-founding MediKane, Dr Ball worked as lead researcher and team leader for a number of technical organisations including the Cooperative Research Centre for Eye Research and Technology, Apollo Life Sciences and Fluorotechnics. He has also consulted on projects for CibaVision, Johnson & Johnson, Macquarie University, Medical Therapeutics Pty Ltd and Novotech Pty Ltd.
Further information