SME Lending: The State Of The Art
Written by

Business Daily Media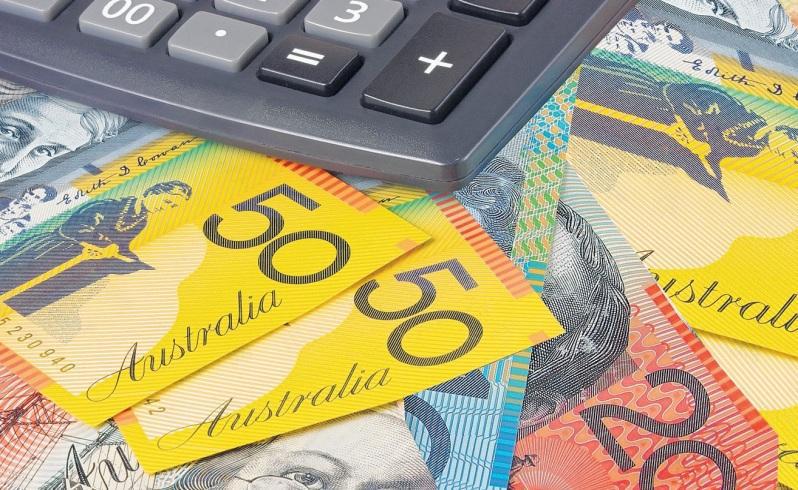 SME lending has been vital for many current and upcoming businesses. It's become the paving stone for businesses to have new opportunities amidst the Australian economy.
The full potential of small and medium enterprises has yet to be discovered, thanks to the various finance and SME lending options.
With an evolving lending market in place, there's no doubt progressive and innovative business models will surface.
What Is SME Lending?
SME lending is one of the cornerstones for both banks and small and medium enterprises to grow. 
It allows a business to acquire proper funding to make wise investments and improve its cash flow.
Finance options such as this also help banks and small businesses access growth opportunities and provide a broader range of products.
With over 2 million SMEs in Australia, there is a demand for lending markets. The success of small businesses contributes to the growth of the Australian economy.
The 4 Building Blocks to SME Lending
There is competition in SME lending, especially with the rise of new banks offering debt services. 
These days, SMEs put a premium on the value proposition and finance products a bank has to offer in the market.
1. Product Strategy
Today's challenge for all businesses is to thrive in a growing and competitive economy. 
A way to do this is by establishing effective strategies that can set them apart from other institutions in the market.
This has become a key constraint in some businesses, forcing banks to provide a broader range of products, such as venture capital and other options. 
2. Streamlined Process
With numerous debt applications a bank receives, there's a reasonable expectation that application takes time. 
This can be considered a loss for the bank because it limits how many customers they can finance. 
Whereas an efficient process allows banks to entertain more customers and extend credit. 
3. Analytics
Customer data is everything a business needs for its growth.
It's a goldmine of useful information that new lenders can use for business growth, finance services, and credit decisions.
Accessing other forms of data sources can also help credit institutions in the lending market improve their products and create new opportunities. 
4. Operating Model
New data sources allow banks to implement their products in the most effective way possible. 
This includes knowing how their products can be offered and accessed by customers. 
What Lending Options Do SMEs Have
Banks are just one of the financing options SMEs have.
There's a wide range of options that offer products perfect for SMEs having trouble securing loans from traditional banks. 
1. Angel Investors
These are individuals who invest and extend financial assistance to startup companies. 
It's a great lending option because angel investors can help SMEs grow while receiving private equity in exchange. 
2. Cash Advances
Cash advances are a fast and easy way for small and medium businesses to acquire funding. The money can be used to have more equity and capital in the company. 
However, paying for cash advances tends to be more expensive in the long run because of the higher interest rates. 
3. Crowdfunding
Many SMEs have turned to the internet to help secure funding for their innovative ideas. 
SMEs do this by sharing their upcoming product in the market. More often than not, the money received is in the form of a donation, with no expectation of repayment. 
4. Grants
Grants are money extended by the government to SMEs. Once an SME qualifies for the grant, they receive the amount without needing a property as security. 
Moreover, SMEs have no obligation to pay back the amount to the government. 
5. Microfinancing
Microfinancing is a lending option perfect for SMEs without substantial capital and collateral. 
SMEs can secure a small amount of money to help finance the initial expenditures of their business.
What Are the Benefits of SME Lending?
There are a lot of benefits when small businesses apply for lending options. It's a great way for SMEs to access finance with favourable interest rates.
More SMEs can feel confident growing their company. 
1. Multiple Lending Options
The beauty of SME lending is the wide range of loan options and financial products a small business can have.
There are also several new lenders surfacing to improve SMEs' access to finance. This helps a small business access financing that suits their needs. 
2. Easy Access to Finance
Many major banks and lending institutions offer SME lending to small business customers. This makes it EASIER for small businesses to access money, especially during a crisis.
It's also one of the best ways to increase cash flow and equity, especially during a crisis.
3. Fast and Easy Application Process
A wide array of borrowing schemes provide a fast and easy application process. Small businesses can access their funding once they qualify for their loans. 
4. Flexible and Convenient Repayment Terms
Borrowers and lenders can negotiate the terms to ensure the FULL REPAYMENT of the debt. 
There are a lot of new options and flexible payment schemes that some lenders employ to attract more SME customers. 
5. Low-Interest Rates
There is competition between different financial institutions, aiming at SMEs to avail their loan products. 
This being the case, lenders offer low and competitive interest rates to attract potential borrowers.
Borrowers can choose between paying fixed or variable-rate loans, depending on their ability. 
Frequently Asked Questions
SME lending is one of the appropriate lending options for small to medium businesses to access finance.
What Are the Requirements Needed for SME Lending?
Lenders usually have a set of requirements they need from their potential borrowers. This could include the following:
Complete business information and government registration

Financial statements or transaction data reflecting profits and losses

Credit score to assess if the business is a risk

Property as collateral to the debt (example could be residential property) 
The list is not exclusive; lenders could add more as they see fit. This could include additional or alternative collateral and even a personal guarantee.
Small businesses are always advised to prepare their documents in advance to increase their chances of approval. 
Can You Do SME Lending Despite Having Bad Credit?
Bad credit doesn't automatically disqualify a small business access to a loan.
There is still a chance of approval, although lenders may require property and additional documents.
Doing this gives lenders more security so the loan can be completely paid.
Conclusion
In recent developments, there have been several SMEs who want access to finance. This includes obtaining bank loans and having diverse borrowing options.
Because of this, there has always been a constant need for an evolving lending market to satisfy consumer behaviour.
There is a significant increase in products offered as more funds are given to small businesses, for example