6 Reasons to Buy the 2021 Toyota Corolla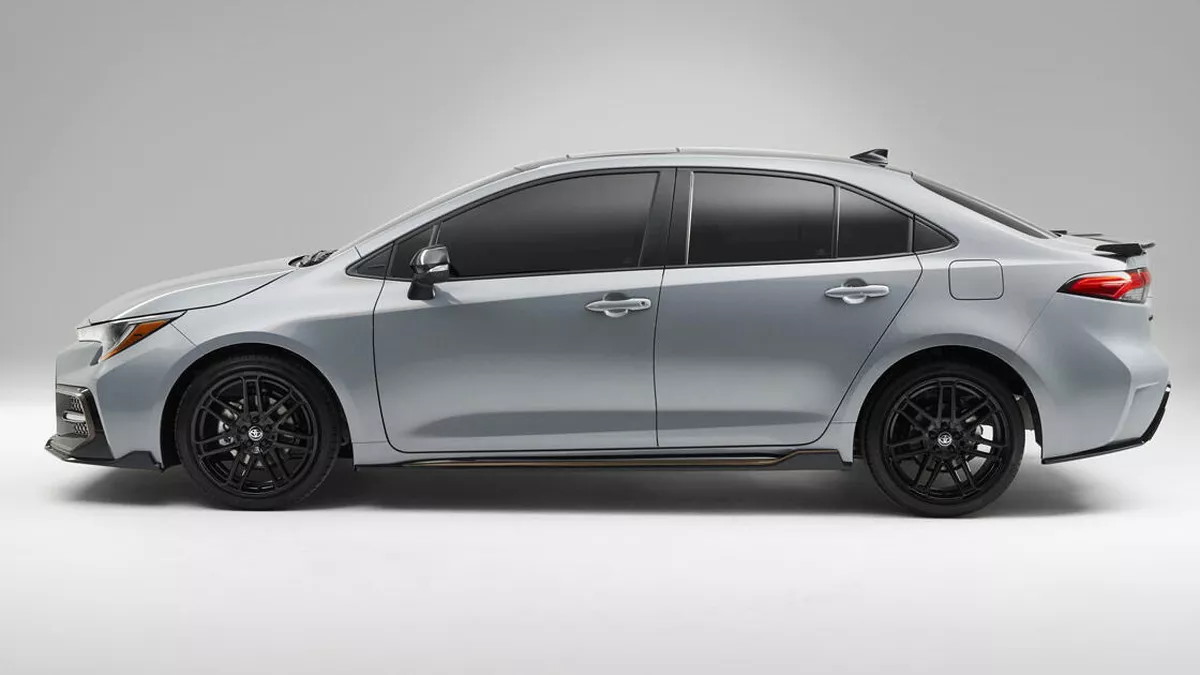 The Toyota Corolla has been recognized as the most popular car in the world for a reason. Since it hit the market, this compact sedan has attracted millions of car buyers because of its great quality and reliability. Even today, the Toyota Corolla continues to rule automobile sales, earning the title of the best-selling car in the world.
With the Toyota Corolla being in its 11th generation today, you may be wondering what its newest version has in store for prospective car buyers like you. Here are 7 reasons why you should never think twice about buying the 2021 Toyota Corolla:
It is fuel-efficient
We live in an era where skyrocketing fuel prices are real causes for anxiety. That is why as a smart consumer, you wouldn't want to spend your hard-earned money on a car that will only cause you trouble in the long run. So if you are looking for a compact sedan that boasts fuel economy, the 2021 Toyota Corolla will surely fit the bill. The newest models of the Corolla get just about 30 miles per gallon in the city, making it an ideal choice if your goal is to spend less at the pump. With its reduced fuel consumption, the new Toyota Corolla is not only a cost-efficient option but also an eco-friendly choice for a compact sedan. 
It has a great exterior design
While the Toyota Corolla has always been known for its cool fascia, the 2021 version features an exterior that looks more assertive than ever. With its low stance, menacing grille, and improved LED headlights, what you get is a Toyota Corolla that does not only perform well on the road but boasts of its aggressive styling as well. Of course, overall reliability should always be your top priority when buying a car. But with a sedan like the Toyota Corolla, you get to hit two birds with one stone by getting not just a reliable but an attractive car as well. 
It has innovative interior features
Toyota has gone all out in modernizing the Toyota Corolla, with the refreshed version packed with all the modern interior features you once only dreamed of. These features include a 7-inch touchscreen that comes as standard to all 2021 Toyota Corolla trims and is fitted high at the center of its dashboard. Despite the minimalist design of the new Corolla, its infotainment system adds a level of sophistication to the vehicle with a host of entertainment features that include the standard Apple CarPlay, Siri, and Wifi connectivity. The interior also looks totally neat, with premium materials across the board.
It is safe
While all Toyota vehicles are known for their safety, the 2021 model is taking your idea of safety to a whole new level, according to the review of Car Expert on Toyota Corolla. Just like before, the new Toyota Corolla has nailed its crash safety test, earning five stars from the National Highway Traffic Safety Administration. With its safety features that come as standard to all its trims, the Toyota Corolla can assure you that you are protected from collision and that you and your passengers get to your destination safe and sound. No wonder, even the Insurance Institute for Highway Safety has given the new Corolla a superior rating in all its crash test assessments. Included in the 2021 Corolla's suite of safety features are innovative safety systems such as forward collision warning system, adaptive cruise control, and lane keeping assist.
It offers multiple engine options
Whether you want manual or auto transmission, you can trust that there is a Toyota Corolla that is perfect for you. This compact sedan does not only let you choose from its three available transmissions, but it also gives you the freedom to pick between its two gas engine options. Depending on the trim that you choose, you can opt for the transmission that you desire and what type of fuel you want to power up your car with. Of all your options, the most powerful engine is the one that produces 169 hp, which is available at the Corolla's SE trim level.
It is reliable
Despite its long history, the Toyota Corolla has extremely few recalls. Even if you do your own research, you will discover that this car has barely had any issue since it hit the market decades ago. If you are after reliability, you will never go wrong with this one. In fact, many old Corollas are still so much alive and flooding our roads today. Since Toyota Corollas are built to last, you can trust that with proper maintenance and care, your 2021 Toyota Corolla can serve you and your family for many years, too.