Helen Lorigan joins HashChing Advisory Board
Written by

Justin Kelly Director Media & Capital Partners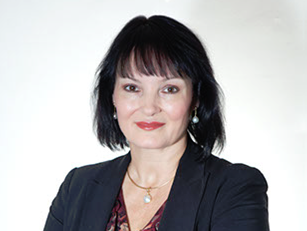 SYDNEY: Mortgage marketplace and home loan deal exchange HashChing has snared another top business leader to guide the fintech in its next stage of growth with senior financial services executive Helen Lorigan agreeing to join its Advisory Board.
During her career - Ms Lorgian has worked in senior and executive roles across a range of sectors in banking, wealth management, life insurance, financial planning, FMCG and retail. Ms Lorgian has worked in multinational corporations; ASX 200 listed companies, joint ventures and franchised businesses. 
Ms Lorigan is the former CEO of Elders Financial Planning, former head of wealth strategy at ANZ Banking Group and a former senior executive of CBA and Lend Lease.
"HashChing is a highly scalable business with a unique platform that has widespread appeal to anyone in the housing market.
"It has enormous potential to carve our a sizeable niche in Australia's lending space that has traditionally been dominated by the big four banks."
HashChing CEO Mandeep Sodhi said Ms Lorigan's financial services acumen would guide HashChing on its accelerated growth pathway.
"Helen Lorigan is an exceptional talent and brings to our business both corporate and commercial expertise and some of the big strategic thinking that we need."
Atul Narang, HashChing COO said: ""Helen understands our target consumer segment really well. Her expertise in consumer segmentation will help drive our marketing campaigns effectively."
HashChing is Australia's first online marketplace allowing consumers to access pre-negotiated home loan deals without having to shop around.
Completely free to consumers, HashChing connects customers directly with verified mortgage brokers who further negotiate better rates from lenders, saving valuable time and money.
Since launch, there have been 1.5 billion dollars worth of home loan applications across its panel of more than 40 lenders.
Last week HashChing announced that financial services regulatory lawyer Claire Wivell Plater had also joined the Advisory Board.