Dymocks wins National Book Retailer of the Year at 2018 Australian Book Industry Awards
Written by

Sue Bobbermein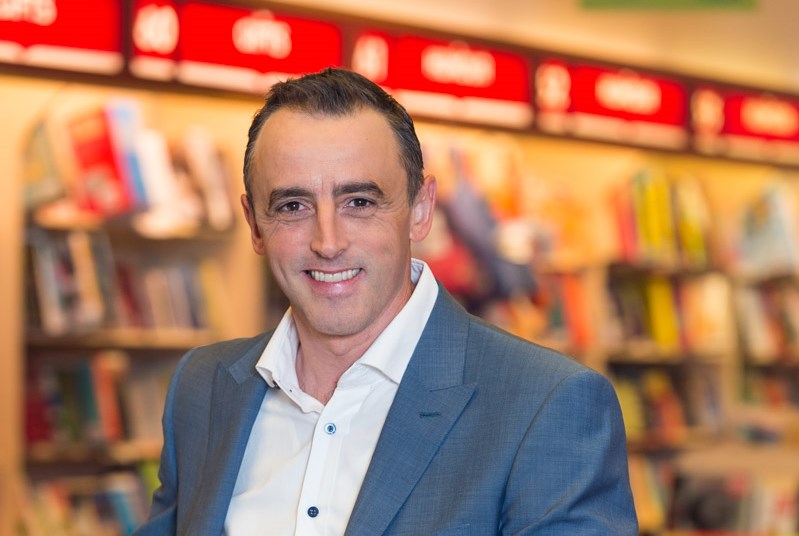 Dymocks, Australia's leading bookseller, has been acclaimed the 2018 National Book Retailer of the Year at the Australian Book Industry Awards (ABIAs).
Now in its 18th year and known as the 'Academy Awards' for books, the annual awards pay tribute to the book industry's most outstanding authors, booksellers and publishers across the country.
Dymocks Managing Director Steve Cox said it was an honour to be recognised as the National Book Retailer of the Year. He paid tribute to the hardworking and well-read people of Dymocks for their continued dedication and passion to delivering expert advice and service to booklovers across the country.
"This prestigious title is a true testament to our hardworking and passionate staff, as well as the overall in-store experience we provide to our customers and booklovers. I'd like to congratulate all our stores for their tireless efforts to offer customers the best value and expert knowledge to their local communities.
"Our purpose is to inspire more booklovers and it's wonderful to be recognised for the work of our teams. While things may seem challenging at different times within the industry, I truly believe there's never been a better time to be a bookseller, a publisher or an author and no more important time either."
"The Australian book industry is alive, vibrant, strong and growing; nothing shows this so clearly than these awards which highlight the successes of people and companies across all parts of this industry over the past year," continued Mr Cox.
Steve said he was proud of the work of the booksellers in connecting communities and helping to improve literacy for all children in Australia. "Last year fundraising from our store network helped Dymocks Children's Charities give 38,000 books to over 20,000 children across Australia who otherwise would not own a book at home."


The 18th ABIAs were held at the International Convention Centre, Darling Harbour on Thursday 3

rd

May.
For more

information on Dymocks, visit www.dymocks.com.au
For more information on the 2018 Australian Book Industry Awards, visit http://abiawards.com.au/
National Book Retailer of the Year
This is an award for the book retail chain, discount department store, or other retailer selling books as part of a larger range of products that has demonstrated excellence and innovation in the marketplace and contributed to the success of the industry.