'city deals' are pushing universities into high-rise buildings
Written by

Geoff Hanmer, Adjunct Professor of Architecture, University of Adelaide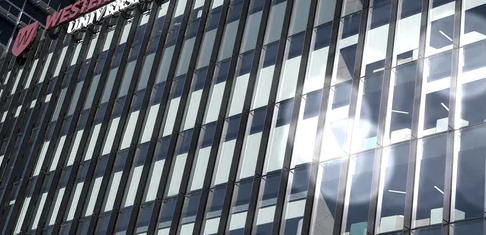 Let's talk about "city deals". The Australian government is.
Its department of infrastructure[1] website describes them as "a genuine partnership between the three levels of government and the community to work towards a shared vision for productive and liveable cities".
The idea comes from the UK. There they award extra funding and special decision-making powers to local authorities who can demonstrate they will use them to boost economic growth[2].
So far Australia has had eight[3] city deals, in Townsville, Launceston, western Sydney, Darwin, Hobart, Geelong, Adelaide, Perth and southeast Queensland.
This announcement[4] about the western Sydney deal from federal urban infrastructure minister Alan Tudge and NSW minister Stuart Ayres is typical:
The Western Sydney Aerotropolis and Western Sydney International (Nancy-Bird Walton) Airport will attract infrastructure, investment and skilled jobs, and the benefits will flow into health and education, retail, hospitality and industrial activities that will power the region.
It's one of 22 such announcements about the Western Sydney deal in the past two years.
The deal no vice-chancellor can refuse
Whatever their merits as a tool for planning, city deals are useful for making announcements about jobs, and also for spending money in electorates in which the government takes a special interest.
In western Sydney, four universities – one of them the University of Newcastle, which is hundreds of kilometres away – are being funded to develop a "Aerotropolis Multiversity[5]".
Read more: City Deals: nine reasons this imported model of urban development demands due diligence[6]
City deal funding is funding no university can resist, in part because it is now about the only way they can get money from the federal government for buildings.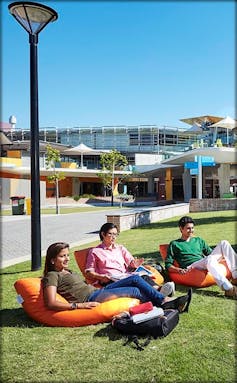 The new Perth city deal requires Edith Cowan University to relocate to the central business district to "kickstart major projects in the city centre[7]".
It comes at an eye-watering cost of A$695 million. The university has to find $300 million. The federal government will provide $245 million.
The Western Australian government might come out ahead[8]. It will contribute a $50 million CBD site it has had problems selling and take possession of the university's Mt Lawley campus, just 5 kilometres north of the CDB, which it can use to expand the adjacent high school and sell what's left for medium-density housing.
It has promised to use the proceeds to "underwrite[9]" $100 million of the university's costs, although whether this will be a loan or a grant is not clear.
Instead of being in a spacious campus that needs some renovation, 10,000 students will be in a vertical city building of the kind the University of Technology Sydney no longer uses for teaching, because of the difficulty of moving students between floors[10].
City buildings from Perth to Launceston
The first city deal was in Launceston[11]. This involves moving part of the University of Tasmania's campus from the suburb of Newnham to Inveresk, a site 5 km closer to the centre of Launceston.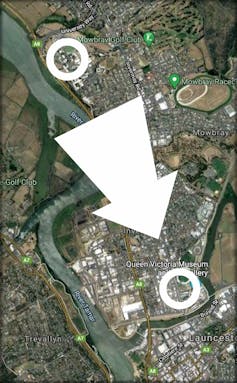 It has many similarities to the Perth city deal, not the least being the university will have to do most of the heavy lifting, including bearing the risk of cost overruns.
There are rosy projections that the new site will attract more students, including internationals, but they run counter to the experience of the university's School of Architecture and Design, which has experienced a catastrophic decline in enrolments despite being at Inveresk for many years.
In another part of the "Northern Transformation" project, the University of Tasmania is moving its Burnie operation from a 25-year-old campus at Mooreville Road 2 km to a new $85 million campus at West Park.
All up, the Northern Transformation project will cost the University of Tasmania more than $300 million, which at the moment it does not have.
Darwin is getting yet another CBD campus
A similar story is playing out in Darwin, where a new CBD campus for Charles Darwin University is being delivered 14 km from its main campus at Casuarina.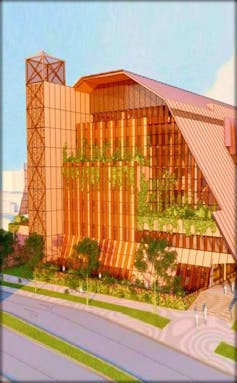 Authors: Geoff Hanmer, Adjunct Professor of Architecture, University of Adelaide
Read more https://theconversation.com/a-fad-not-a-solution-city-deals-are-pushing-universities-into-high-rise-buildings-147560