McGrathNicol partners with ResponSight to launch tech-enabled forensic service co-funded by AustCyber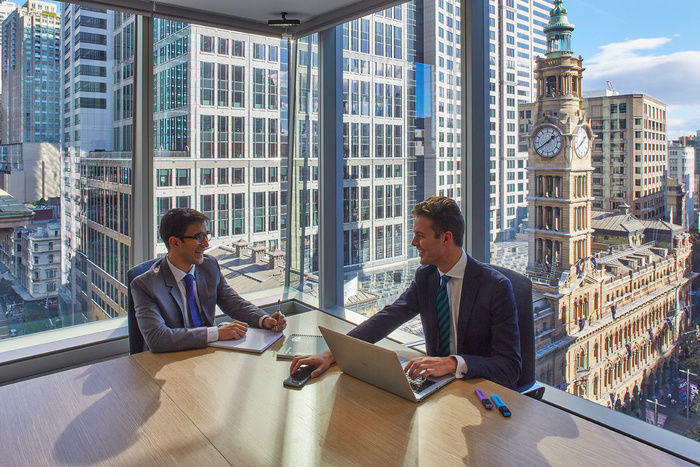 McGrathNicol today announced the launch of FDetect, a new technology-enabled forensic investigations and risk profiling service developed in collaboration with leading technology and analytics startup, ResponSight.
A study conducted by the Ponemon Institute reports that it takes an average of 281 days to identify and contain a cyber breach in Australia, with the average cost of each incident being AU$3 million. According to AustCyber's Cyber Security Sector Competitiveness Plan, there is also a shortage of cyber security professionals, with 2,600 vacancies in the field currently unfilled, and an anticipated 16,600 additional workers required by 2026. 
Seeing an opportunity to assist businesses address this issue, in July last year McGrathNicol engaged ResponSight to collaborate on a solution to give businesses early warnings into the human element of cybercrime and other key business risks.
ResponSight was awarded a $250,000 grant from the AustCyber Projects Fund to develop the service, which is to be delivered in partnership with McGrathNicol. 
About FDetect
FDetect is a managed service providing early warning and risk insights based on an understanding of human behaviours and their use of technology. The intuitive technology features inbuilt mechanisms that will allow businesses to quickly investigate potential risks.
The service is backed by McGrathNicol's industry-leading forensic response team and draws on McGrathNicol's deep capability in risk management, investigations, digital forensics and cybersecurity. 
Key features of FDetect include:
Early insights into human risks: Analyses patterns of behaviour from multiple sources at each device on an organisation's network to form a risk-based view of what is unexpected or alarming. A team of experienced investigators and analysts monitor and tune the service for the organisation and help them respond rapidly to elevated risk events.

Evidence preservation: Collects evidence in real-time and ensures no loss of evidence regardless of time elapsed between an event occurring and being detected.
AI driven anomaly detection: Employs state-of-the-art behavioural analytics to provide organisations with a risk-based analysis of human and machine behaviours that are unexpected and potentially risky – reducing the probability of significant financial or reputational impact.
Darren Hopkins, Partner at McGrathNicol Advisory said: "We are delighted to have partnered with a leading startup to create an innovative service like no other in this market. The service provides Australian businesses with a combination of technology-enabled behavioral analytics and the backing of human forensic experts with decades of experience investigating intellectual property theft, white collar crime and cybercrime.
"It is also incredibly exciting to have the support of AustCyber, who are charged with growing Australia's cyber security industry, in solving a significant problem for Australian organisations, with a solution that detect corporate misconduct and cyber threats, helps contain threats and assists forensic investigations where needed."
Michelle Price, CEO of AustCyber said: "We know the growing demand for cyber security products and services is a significant economic opportunity for Australia – it's how we respond as a nation to this opportunity that will drive sustained growth and better management of risk. Supporting cyber resiliency across the Australian economy improves our nation's overall global competitiveness, as well as its security.
"AustCyber is excited to be working with McGrathNicol and ResponSight as they develop a system for forensic data collection, investigations and early warning risk analytics based on behavioural activity profiling over the next 12 months. I anticipate the outcomes of the project will have national, if not international, reach and impact."
The service is currently being trialed by a few large enterprises with funding from AustCyber to be put towards continued enhancements and ongoing service innovation.