Brand & Co 'Best Marketing Development Award'
Written by

The Capital Group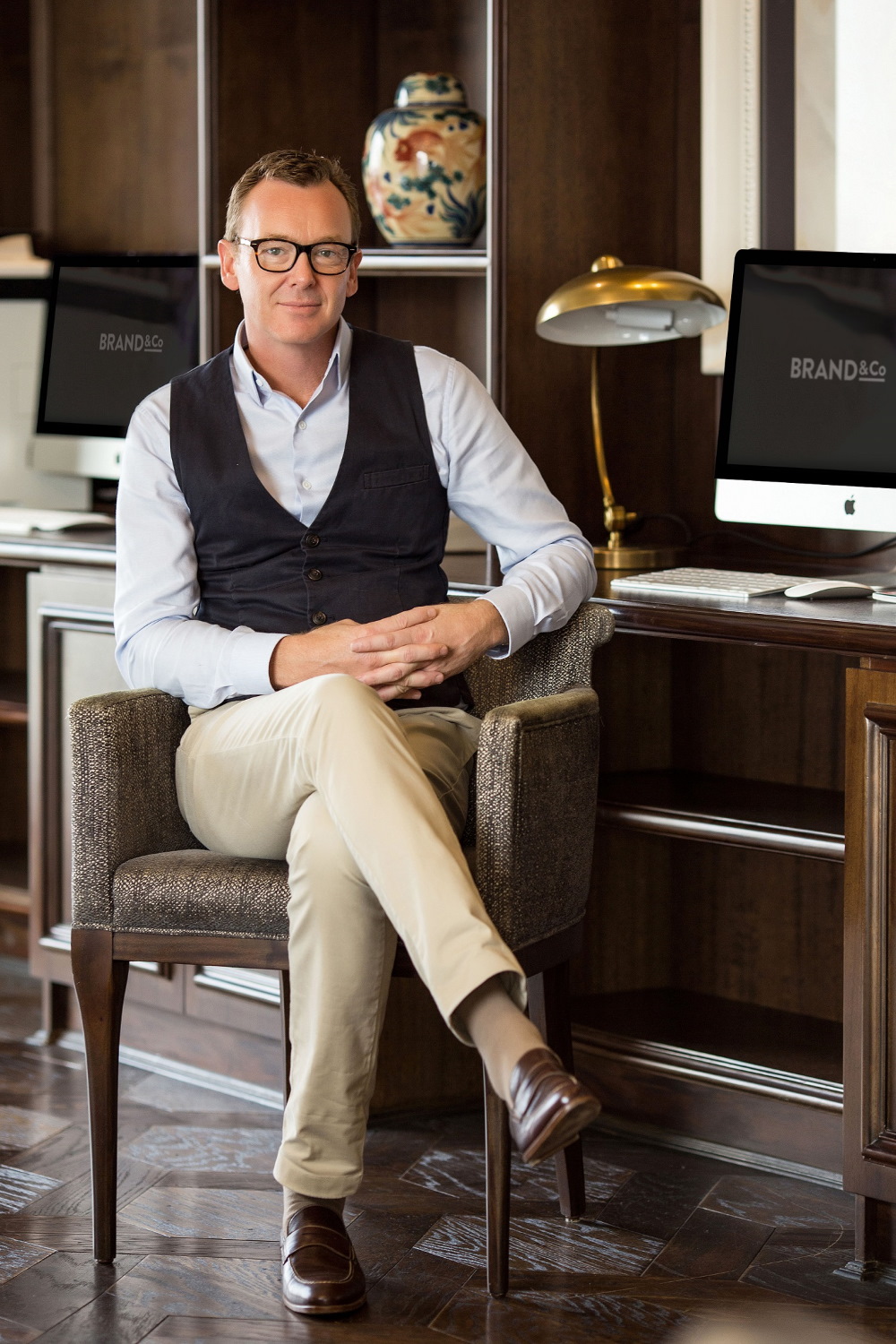 The cream of the international property industry has officially awarded Brand & Co 'Best Marketing Development Award', Asia Pacific for 2019.  Beating 76 other countries, Brand & Co, a strategic branding and design agency for luxury brands, prestige real estate and premium lifestyle brands, is the first Australian company to receive this global accolade in this category. 

This year's 29th Annual award ceremony was held at the Savoy Hotel in London, where industry talent from Australia was out in force, taking home nine awards wins. From the 'Best Apartment/Condominium' by Banyan Tree Residences in Brisbane, Best Commercial, High-Rise Development, Australia, for 100 Mount Street, by Dexus to 'Best Development Marketing' Australia by Brand & Co for One Sydney Park'.
One Sydney Park presented Brand & Co with the opportunity to brand a lifestyle, not just a project 
HPG Australia, the local property development arm of international conglomerate Hailiang Group, engaged Brand & Co to execute a strategic brand marketing campaign to launch their landmark $450 million residential and lifestyle precinct adjoining one of Sydney's most loved urban green spaces – Sydney Park. 
According to Brand & Co Founder and Managing Director Anthony Moulton the pillars of One Sydney's Park strategy were borne out of an innate human instinct to be at one when living with nature.

"We saw this project as a unique opportunity to tell the story of transformation from an underutilised industrial area to an exemplar of biophilic design and urban greenery, on a level not seen before," said Moulton
The rare combination of a precinct immersed in nature was highlighted, and reinforced throughout the campaign, reaching its zenith in the interactive experience of the website www.onesydneypark.com.au. 


An award-winning year and 20 years of branding success 
During what can only be described as a gold year for the Sydney based agency with 2019 also marking Brand & Co's 20th year in strategic branding and design for luxury brands, prestige real estate, and premium lifestyle brands. 
"Celebrating our 20th year in business, it's a fantastic way for our team to end another hugely successful year and to be recognised on the world stage for property marketing excellence" said Moulton.
In 2019 the agency was also honoured as the only Australian creative agency to be awarded five stars for its brand development designs of the master-planned community, One Sydney Park.
2020 and 20 years
Building on 20 years of creative and strategic branding expertise Moulton is already expanding  his portfolio of elite global clients. New projects include a luxury 500-key sustainable Scandinavian hotel in Ha Long Bay Vietnam working alongside global renowned OEO interior architects in Copenhagen, a 6-Star luxury resort and villas in Lombok, as well as 75 ultra-high-end residences in Hong Kong.


"After 20 years and recent accolades, we are more inspired than ever, for 2020 and the next 20 years. Brand & Co are at the apex of agency success due to both our team's deep understanding of consumer brand love and our ability to humanize technology-led, brand campaigns - keeping
the technology real is crucial to future success" said Moulton.

Brand & Co have built a strong track record for delivering local and international projects for the UHNW market. From collaborating with the creators of the finest global luxury brands such as
LVMH (Louis Vuitton Moet Hennessy) to partnering with some of Asia Pacific's most respected companies from world-leading interior designers to architects and artists – the depth of work
across the 20 years has been extensive.
For further information, please visit www.brandandco.com.au.

About Brand & Co

For two decades now Brand & Co has worked with some of Asia Pacific's most respected companies – from world-leading interior designers to architects and artists, we've collaborated with the creators of the finest global luxury brands and iconic landmark destinations.
Our clients have included category defining visionaries, investment bankers, property developers, boutique hoteliers, retailers, designers, influencers and dreamers.

We work with remarkable people to deliver remarkable results. We believe in the power of a great idea and good design, and we love collaborating with like-minded people.

Our client relationships are long term and personal, because they are based on shared values of authenticity and integrity and we are always looking for new clients and people to inspire us.
This collection of projects showcases and represents the breadth, diversity and brilliance of our work across the Asia Pacific region while embodying the spirit of Brand & Co some 20 years since the journey begun.