THE IMPORTANCE OF HAVING A DIVERSE WORKFORCE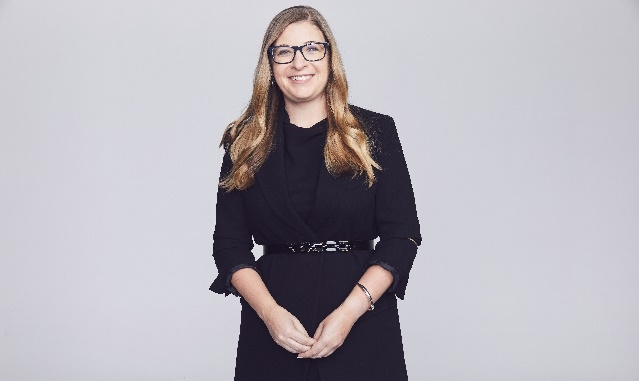 76% OF AUSTRALIANS SAY THAT THEIR COMPANY HAVING A DIVERSITY POLICY IS IMPORTANT TO THEM, YET LESS THAN HALF DO
COS CO-CEO SHARES INSIGHTS INTO THE IMPORTANCE OF HAVING A DIVERSE WORKFORCE AND HOW BUSINESSES CAN IMPLEMENT THIS
Diversity has been a trending word in the business sector for the last few years, and while a significant number of companies have set targets and quotas, it's apparent that many are struggling to make real change when it comes to diversity, equality, and inclusion.
A new study commissioned by COS, Australian-owned and operated company offering product supply solutions for the workplace, surveyed over 1,000 Australian workers and found that more than two thirds of people say it's important to them that their workplace has a diversity policy. However, this need isn't being catered to by businesses, with only 47% of respondents saying their company does have a policy, whilst a further 35% are unsure whether their company does or doesn't.

The main reasons people said having a policy in place was important to them was: inclusion of everyone is important to me (33%), I value diversity in every part of my life (28%), it makes me/would make me proud to work for a company (17%), and diversity makes companies more successful (17%).
In positive news, 85% of respondents feel their current workplace is diverse. The main ways they feel their company is diverse are: Race and ethnicity (72%), age (69%) and gender (67%). The HR (94%), IT and Telecommunications (94%) and Architecture, Engineering & Building (92%) sectors had the highest levels of staff who felt their company was diverse, as did employees from the Northern Territory (100%), Victoria (87%) and South Australia (87%).
On the findings, Co-CEO of COS, Amie Lyone says, "There's a significant amount of research that reflects that diverse companies are more likely to outperform non-diverse businesses, so it's truly in everyone's best interest to ensure this is a priority within the workplace. As Co-CEO with my sister, it's important for us to have a strong representation of females at the leadership table and we are proud that 56% of our 60 leaders are women. Our employees also come from more than 51 different parts of the world and speak over 60 different languages. Based on the evidence of the benefits, as well as the yearning for diversity from staff, it's apparent that while leaders may want to improve this area of the business, they simply don't know how or where to find the time."
To help businesses have a more diverse workforce that will benefit the company going forward, Amie's top pieces of advice are:
Conduct an internal audit.
Before introducing a policy, it's important to know where the business is currently positioned from a diversity perspective. Carry out a formal review of the company, everything from gender split, pay differences and cultural mix.
Once the audit has been conducted, it's important to gather the leadership team and set measurable goals. For example, reducing the gender split by 10% in 2024 or increasing the cultural mix by 15% by 2025. Once the goals have been set, leaders can also make team members accountable, by giving teams and departments individual goals. This can be included in the review process.
Improve the company's hiring process.
The hiring level is the number one stage where businesses miss the mark when it comes to diversity. Broadening the scope will help to open up the candidate pool with more choice. It's also important that there is a diverse panel of interviewers to make better and more diverse hiring decisions. LinkedIn's Global Recruiting Trends report found that diversity is a key trend that has impacted the way organisations hire their people. According to the report's findings, 78% of companies prioritise diversity to improve culture, and 62% of companies prioritise it to boost financial performance.
Educate and engage the whole company.
For all staff to feel included and supported, there needs to be an internal conversation. For example, at COS, the business respects the unique needs, individuality, points of view, and potential of all team members. One way to build awareness and foster inclusivity is to be aware of and acknowledge a variety of upcoming religious and cultural holidays. Use the company's internal communication system to educate employees and be respectful of these days when scheduling meetings.
Amie concludes, "Often tasks like creating and implementing policies takes a back seat to more time sensitive items that need urgent attention, but it's clear that employees are looking for more businesses to implement diversity policies so it's important to take action. Hopefully, following the above process makes it seem less overwhelming and puts your company on the right path to diversity in 2024 and beyond."
For more information on COS, visit: https://www.cos.net.au/