Our Top 9 Unique Birthday Theme Ideas
Written by

Business Daily Media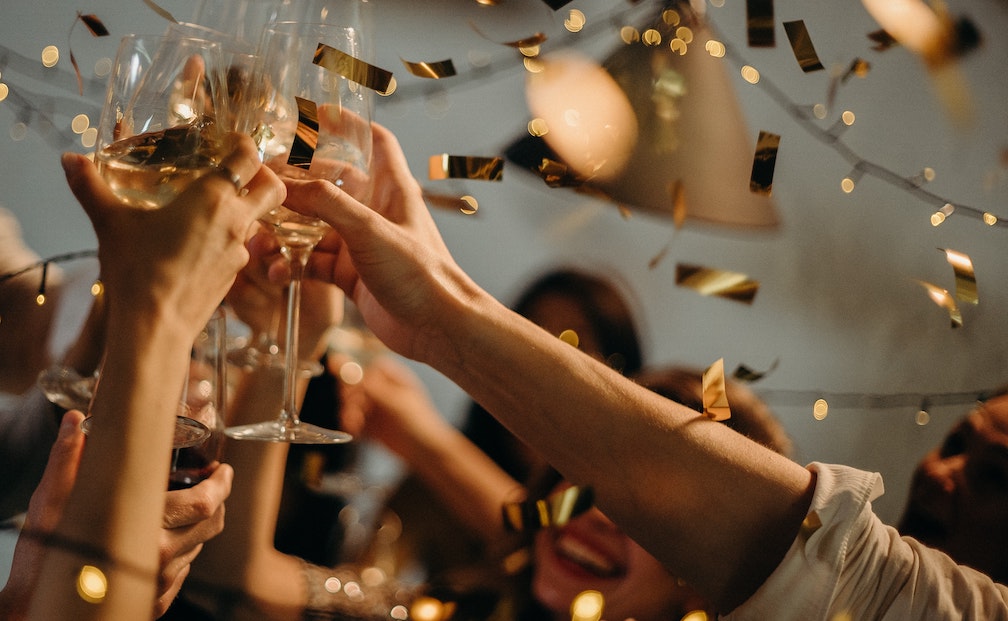 You're never too old to enjoy a themed birthday party! In fact, we'd say themed birthdays get better as you get older and can go all-out on costumes and function venues Brisbane. The only challenge is making sure your theme is enough to actually tempt guests into dressing up and giving it a go. If you've got a birthday coming up then we've got 9 great ideas for unique party themes that can transform your event into one for the history books.

1. Hollywood Glamour
It's all glitz and glam at this birthday party! Think suits, sequined dresses, salt-encrusted martini glasses and more gold fabric than you've ever seen in one place. Hollywood Glamour is a classic birthday theme for a reason, and it's a great way to give your guests the chance to enjoy the celebrity life.
Food and drinks for this one are easy – cocktails and fancy-looking canapes circulating on trays. For decorations, think gold drapes, red carpet entrances and caterers dressed in black-tie. You can cap the night off with a special movie screening or an awards ceremony where you hand out trophies to your friends.

2. Colour Party
A colour party is one of the simplest ways to add a theme to any event. If you want to elevate your next birthday party then you just need to ask everyone to wear as much of one particular colour as possible!
Or, you know, mix it up and tell different guests to wear different colours just to see what happens. It's bound to create some garish combinations and you can always expect a few people to turn up in fluorescent costumes, but that's all part of the fun.

3. Decades Party
Want to throw it back? Explore the future? Need an excuse to get your Victorian-era costume out of storage? A decades party is the answer!
It used to be that the 70s and 80s were the best decades for a party, but we're all old enough to admit that the 90s were a long time ago. A 90s party could be a great way to dive into some recent history, fashion and music that we'd all love to forget about, and it's sure to create a night you won't soon forget.
The sky's the limit here. You can go as far back as you like, or get creative and ask your guests to come as their future-selves to find out what everybody thinks they'll be up to in 2050.

4. Harry Potter Party
Did you grow up in the 90s or 00s? Chances are you were reared on tales of the Boy Who Lived. If that sounds familiar then you're probably the right age for a Harry Potter party!
If you're going to host a Harry Potter party then you have to go big. Make robes (or ask your guests to bring their own), put together some witch's hats and brooms, decorate the place with owls and cats, and come up with some on-theme games to get the party going.
The best place to start a Harry Potter party is with a sorting ceremony, and after that you just need to get the butterbeer flowing.

5. Masquerade Ball
If you love an excuse to get dressed up then the masquerade ball is the perfect birthday party theme. And it's not just about the dresses and fancy suits – adding masks gives your guests a chance to bring an extra layer of flair to their outfit.
A masquerade ball always works best when you have the budget to hire a space that can be decked out with drapes, tables and a dedicated dance floor. Don't forget the music! A ball is all about the dancing, so you'll need a good sound system (or even a live band) to provide the soundtrack for the evening.

6. Denim Party
Double denim is back! If you grew up in the 90s then you've seen the best (and worst) of denim, and now it's time to bring it back in a big way with a denim-themed party.
This is a great theme if you're looking for a low budget way to transform your party into a standout event! You don't need much in the way of special venues or decorations – just ask your guests to channel Justin Timberlake and wear as much denim as possible.

7. Boho Picnic
Birthday parties don't have to be all cocktails and glam. It's totally okay to dial things back with a boho picnic! Book a nice, grassy spot at your local park, pack up a few picnic blankets, some bottles of red and a selection of your favourite charcuterie.
If you want to go all-out then you can even hire a company that will provide grazing boards and special settings to really complete the picnic aesthetic. Once you've had a couple of glasses and stuffed yourself full of salami and brie, you can watch the sunset, kick a ball around and enjoy your friends' company.

8. Spy Thriller Party
Okay, so a spy thriller party might just be an excuse to dress fancy and drink cocktails, but you're unlikely to hear your guests complaining. If you need inspiration for a spy-themed party then look no further than 007 himself. It's all suits, cocktails and casino games for this special occasion, and you don't even have to hire a dedicated venue!
There are plenty of companies out there that can supply casino games to any venue you have in mind. Set up tables, crank the music and get the fancy cocktails flowing, and you'll have yourself a killer night!
9. Jungle Party
If you're hoping to take things a little more off the beaten path then you can't go past a good jungle theme. The best way to inject a hint of the Amazon into your birthday party is to search out the right function venues Brisbane. For this one you could look into hiring out spaces in a lush garden, but you might also have a bit of luck finding a South American-inspired restaurant that can get the job done.
All you need then is to ask your guests to dress up like it's an episode of Tarzan and Jane, deck the place in green and gold, and invite your party-goers to see who's the best at swinging through the trees!