BARTEOS: Innovative Global Barter Network launches for businesses
Written by

Tess Sanders Lazarus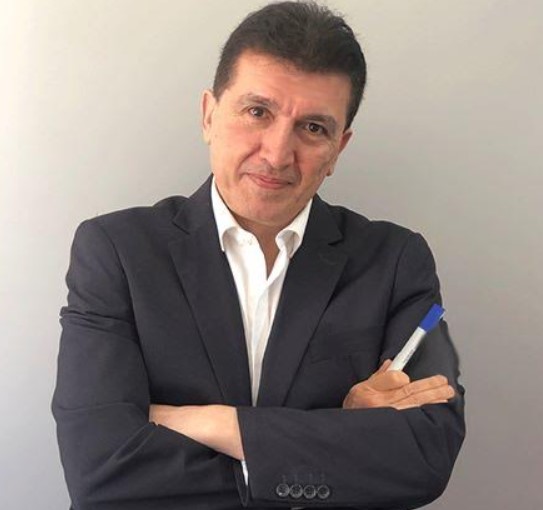 Barteos, an Australian based barter network and digital currency platform offering free access to new customers, has launched and gives businesses the ability to monetise idle or wasted capacity. Most businesses have wasted capacity which they can convert into a tradable digital currency called a 'Trade Dollar'. This allows them to enjoy the benefit of getting assets, goods or services they need in their business, through the barter network, without using their existing revenue, resulting in growth and better profits.
Peter Kritas, Barteos' Global CTO, believes that the introduction of their new brand comes at a perfect time for businesses experiencing a decline in revenue due to current economic challenges.
"Barteos is an evolutionary payment system that allows businesses to trade in a more cost-effective and affordable way, using the most advanced AI technology. It empowers people to control their own money and participate in a global economy without intermediaries or barriers," Kritas said.
The concept of corporate barter systems has been around for over 60 years, with thousands of barter companies around the world, however, manual systems and labour costs made it extremely costly to use. Barteos offers a fresh and innovative approach with the use of their peer-to-peer, AI technology, the 'Fee-Free' way,  enabling trading without the exorbitant payment platform fees,  which can be as high as 15 percent.
"The unique Wallet App and secure ledger technology is purpose built, simple and makes it easy to make payments between buyers and sellers for a negligible cost of just one cent. Barteos is even more competitive than Visa or Mastercard or any other centralised payment system and can save businesses tens of thousands every year. In this new era of technology, it makes decentralised  systems the next revolution in the payments industry," Kritas added.
Barteos is not driven by profit or control
"Barteos is a purpose-driven, business centric organisation that gives you more choice and freedom on how you pay and get paid, when exchanging your goods and services with other businesses," Kritas emphasised.
Barteos is unique and innovative in the bartering and payments space as it enables direct peer-to-peer transactions that work on blockchain technology and have the highest level of security protecting your financial data like digital gold.
Benefits to small businesses
It is free to join Barteos and every business that joins receives $1500 Trade Dollars as a business stimulus to trade within the network. There is also a free directory and classifieds listing at beshop.com.au for all Barteos members to list their business.
"The true gem in Barteos is its integrated 'Be-Rewards' loyalty cashback system that can help businesses to get more sales from new and repeat customers. You can easily start your own loyalty and cashback program with no set up cost and no ongoing monthly hosting fees," Kritas said.
"Barteos Be-Rewards are similar to Flybuys points however, they offer greater benefits and flexibility because you can use them to purchase goods and services from a broad range of local businesses across the Barteos network."
Australian launch and global rollout
Barteos provides a free sales channel to business owners, helping them to increase their profits and secure more customers. Thousands of businesses and consumers from a wide range of industries have already joined the Barteos network and are taking advantage of its many benefits.
Barteos is expanding globally by using territory licensing. With their business model, they are turning traditional franchise systems upside down. So far, they have targeted Australia, New Zealand, Colombia, South Africa, Greece, and India, with more locations soon to be announced.
"Barteos offers significant financial benefits for business owners to expand the Barteos network in their local community. There has never been a better time than now, to prosper from the huge growth in financial systems powered by AI and blockchain technology that will emerge in the next few years," Kritas said.
The Barteos mission is to roll out its brand globally in the new financial year, aiming towards becoming the most successful autonomous payment system and barter network across the globe in this decade.