Big business adopting small business mentality to cut costs
Written by

Tess Sanders Lazarus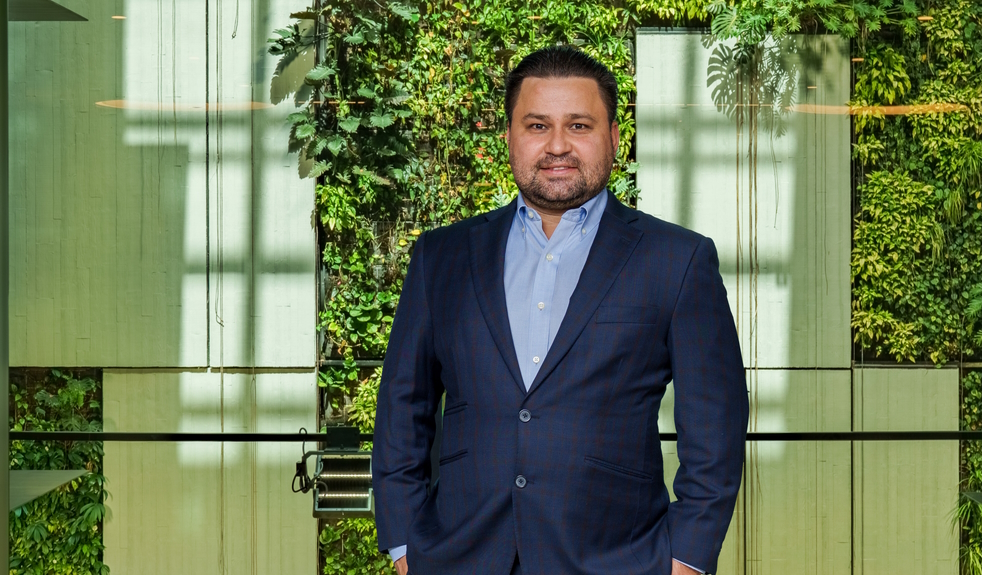 With businesses under pressure to increase productivity, cut costs and drive growth in the face of economic challenges, many are adopting a 'small business' mindset to survive and thrive.
According to Chris Butt, cofounder and global CEO of the Figari Group, office scalability and flexibility is now the core focus of many businesses wanting to achieve efficiencies, grow sales and increase profitability.
The Figari Group is one of the world's leading providers of premium flexible managed office solutions with sites in many countries including Australia. The Figari Group launched its first premium office site in Collins Square, Melbourne in February.
"Large businesses are now urgently adopting a small business mindset to cut costs. One of the key areas of focus involves reducing fixed costs including cutting down on their physical office footprint. This is a trend we are seeing all over the world as well as in Australia.
"Prior to COVID, many businesses operating in our premium managed sites comprised mostly startups and small to medium size businesses. Today, this makeup of businesses is changing fast. More than 50 percent of our clients are now large business and government and this number is continuing to rise.
"Large organisations are realising the cost savings and operating efficiencies that can be achieved moving their operations out of expensive rigid long-term fixed-lease sites and into flexible managed offices spaces. They are also appreciating the value and benefits of business hub environments where resources such as kitchens, meeting rooms and other office facilities are shared.
"Serviced or managed office environments have really evolved over the last few years becoming innovative thriving business ecosystems where many market leaders now locate their offices."
Smaller footprint
"Businesses are embracing hybrid workplace arrangements which means that a large percentage of their workforce is able to work from home. As a result, businesses have less need for such large office footprints," Butt said.
"They are moving into smaller office environments such as managed office spaces where they only have to pay for the space they use. By doing this, they are eliminating idle floor space such as unused meeting rooms and empty work desks, and removing unnecessary costs."
Flexible office space
"Many businesses are also still reviewing and readjusting their operating and floor space needs after the pandemic. They have identified that they no longer want to be locked into long-term expensive office spaces," Butt added.
"In saying this, they don't want to move from large fixed-cost sites to smaller fixed-cost sites because they don't want to have to wear the cost of another fitout or the risks associated with another long term lease.
"They would rather operate out of flexible managed offices where they don't have to pay for fitouts and they can increase or reduce their office space needs easily without too much effort or expense.
"Managed offices already come with office furniture, wall art, phones and IT support which means businesses can literally walk in, sit down and start working."
Unused resources
"Most large businesses are carrying significant idle capacity in their fixed-cost floor plans such as meeting rooms, board rooms, reception areas, kitchen areas and other spaces incorporated into their floor plan. Because staff are working from home, these facilities are not being used and are sitting idle for long periods of time," Butt said.
"This is another reason why large businesses are moving into flexible managed office space, so they only have to pay for the space they use and they still have access to shared spaces whenever they need. At Figari, these spaces are provided at no extra charge across all of our flexible office work sites."
Managed support
"In addition to the cost savings, organisations operating in flexible work spaces are also able to access managed IT support at significantly lower prices," Butt said.
"Figari's IT division offers all of our clients IT support on an organisational or individual level. The costs start from as little as $3 per day per person. Again, the benefits of shared services means that organisations are able to access and benefit from facilities and services where the costs are reduced due to the shared nature of the services. Our IT support is delivered on site and remotely. There is no travel time and no booking fees. The services are available at any time."
About Figari
The Figari Group is amongst the world's largest office real estate leading companies. Founded in 2011 with its international headquarters in Manila, Figari set out with a mission to provide competitive world-class workspaces through construction, real estate, and technology and managed services. Offices are fully furnished with world-class executive fittings and offer top of the range technology and managed services. Notable international clients include Deloitte, Honeywell, Skechers and Amaysim amongst its 200 worldwide clients. Figari launched its newest office destination, Figari Collins Square in Melbourne's iconic Docklands area, in February 2023.
Figarigroup.com