Tips And Tricks For Wedding Hair And Makeup For Different Skin Tones
Written by

Business Daily Media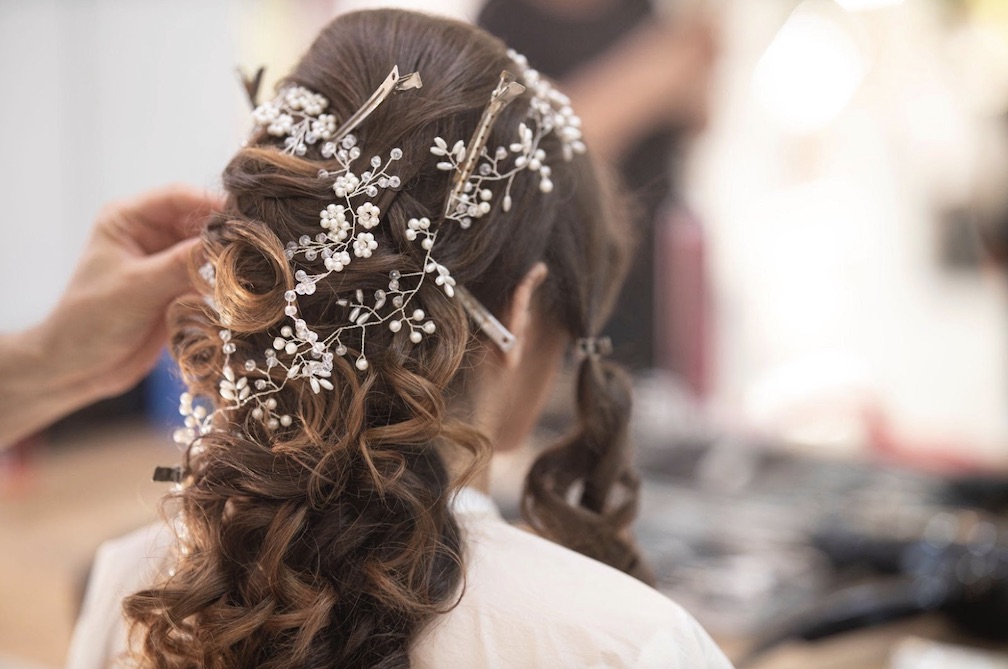 Weddings require intensive planning with much thought and attention to detail.
That's why finishing as many wedding-related tasks as possible in advance is wise so you can fully enjoy your big day.
One primary concern for the soon-to-be-married couple is how they will look on their wedding day. 
Cosmetic surgeries can also help the soon-to-be-married couple in enhancing their physical appearance by addressing imperfections or enhancing features that they may be self-conscious about, ultimately boosting their confidence and making them feel their best on their special day. See more information here.
For instance, brides-to-be wanting to look their best at the event might want to know what wedding hair and makeup complement their skin tones.
Suppose you're a bride-to-be. In that case, you might wonder about factors to consider when determining a wedding hair and makeup look that complements your skin tone.
You might also want to know what makeup and hair products or services can help you with your wedding day beauty look.
Meanwhile, you might also wonder whether you should have a professional do your wedding day hair and makeup or trust your entourage to help you pull it off.
This article explains the factors, products, and services you can consider when choosing a wedding hair and makeup look that matches various skin tones. 
You'll also learn whether you can entrust your hair and makeup with your entourage or you should hire professionals to help with your wedding look.
Light Skin
If you are light- or fair-skinned, you can have the following hair colours: 
Dark or medium blonde

Warm red 

Light brown

Dark red (burgundy)
In contrast, avoid the following hair dye colours:
Black

Dark brown

Copper

Light blonde

Platinum
Meanwhile, finding makeup that doesn't fade on light or fair skin can be tricky.  However, avoid using orange- or red-tinted products. These colours can be overly harsh and pigmented, making fair skin appear paler. 
Often, fair skin has a cool undertone, creating a subtle flush. Choose colours like baby pinks, light nudes, and neutral tans that can help accentuate your natural blush.
Tanned Skin
Some stylists say that if you have tanned skin, you're a lucky bride since your skin tone matches most hair colours. 
For example, you can use platinum hair dye if you're going for a bold look. 
On the other hand, you can have warm caramel blonde hair if you prefer a more subtle look. You can achieve this hair colour by mixing golden brown with light blonde.
Meanwhile, some suggest that you should avoid having reddish-black or golden-blonde hair.
At the same time, people with medium complexions and tanned skin tend to have warm or neutral undertones. This feature usually means you can play around with various makeup colours. 
Use amber, coral, softer gold, or olive hues if you want a radiant look that is not overly bright or harsh.
On the other hand, steer clear of colours like cooler jewel tones and ice blues. These colours can dull your skin's natural glow.
Dark Skin
Here are some of the most suitable hair colours for dark- or deep-skin-toned women:
Various shades of black and brown

Warm red or bronze

Honey blonde 

Dark gold
Meanwhile, dark-skinned brides typically look stunning in deep colours, including berry, plum, and red shades. 
However, remember that you don't have to use a highly pigmented shade for an intense effect. For instance, a mere eggplant lip colour can be striking without being heavy-handed. 
When in doubt, test the products to see if they complement your skin's undertone on your neck or face rather than your inner wrist. The wrist is usually a couple of shades lighter than the face.
Your wedding day is a very special occasion in your life. Your together forever day is one that you will treasure for years to come, so it is paramount that you look and feel great on that day. 
That's why many brides hire a professional makeup artist and hairstylist. These professionals study the art of their craft and have years of experience in their field.
They know about application techniques and professional-grade products custom-designed for specific skin tones.
 Aside from wanting to look beautiful, having a stress-free wedding day might be the top reason brides hire professional makeup artists and hair stylists.
After all, you shouldn't worry about lining your eyes while ensuring your suppliers deliver on time.
If you're in Australia, look into these wedding salon services to get a general idea of what you can get from hiring a professional hair and makeup artist.
A hair and makeup trial is worth investing in if it isn't included in your bridal beauty package so you can make sure you look great on your wedding day. 
Some brides have their stylists arrange a hair and makeup trial during their bridal portrait session.
You and your family will remember your wedding through wedding photographs. Professional artists can help ensure you are flawless, confident, and beautiful on your big day and in the lasting memories of the event.