4 Suggestions For Your Next Modern Kitchen Renovation
Written by

NewsServices.com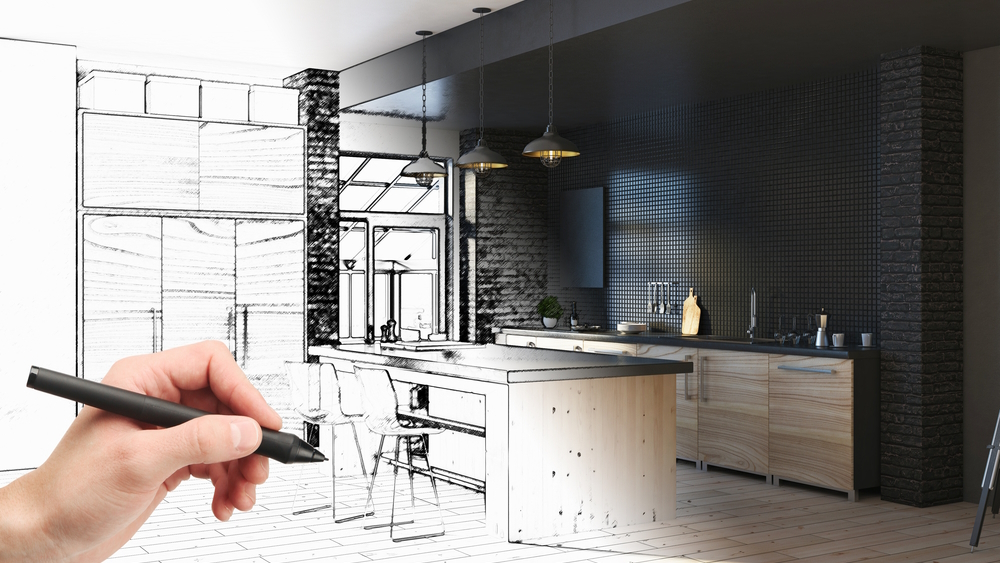 The search for fitting kitchen styles can be a difficult and confusing job. Because modern kitchen renovations can cost a lot, make sure that you choose a style that is long-lasting, classic, and can withstand mildew and many other future complications.
There is no way around the fact that the kitchen is the social centre of your home. It is the place where you may receive the nutrition that you need in order to confront the difficulties that the day has in store for you. Therefore, showing respect for this place is quite acceptable.
As homeowners, you've probably seen that the kitchen is the first area in a house that gets checked out while going house hunting. You want to give some thought to the floor plan, the facilities, as well as the panel and cabinet finishes. You'll feel at peace and surrounded by love in a place that has been thoughtfully created.


Employ Eye-Catching Cabinet Layouts
You may not realise it, but the cabinets in your kitchen have a significant influence on the room's overall aesthetic. Cabinets, whether they are attached to the wall or stand on their own, have the ability to improve the overall appearance of a whole space.
You may make a small kitchen seem like it has more space by installing cabinetry that is white or made of basic wood, like minimalistic kitchens. If you are unsure of what steps to take next, the following recommendations can be of assistance.
There is a wide variety of eye-catching cabinets that may be used in contemporary kitchens, many of which take their design cues from the patterns that are seen in the Mediterranean. Streamlined designs are another choice for contemporary kitchens, and they might include cabinet doors made of glass or laminate.
Those who are artistically inclined or have an eye for design may benefit from decorative or textured glass panels. These panels have sophisticated patterns and textures that provide a soothing and peaceful environment. Your creativity and willingness to make a few minor alterations might have a significant impact on the overall look of your modern kitchen renovation.


Set Up A Kitchen Island
It's possible that having a kitchen island will completely transform your cooking experience and your modern kitchen renovation. Although the countertops and slabs do a wonderful job of making the kitchen seem open, a kitchen island is an excellent method to give the impression that the kitchen is closed off without limiting the amount of counter space available.
You have the ability to change the layout of your kitchen by tearing down walls and opening up the area to make it more open. If you have a kitchen that looks out into the living room or dining room, you and your guests may be able to enjoy one another's company as you cook dinner in the kitchen.
Installing a kitchen island may enable you to reclaim some of the floor space formerly dedicated to eating or food preparation. Because it has open storage on both sides, it may also function as a workstation for chopping, slaughtering, and grating cheese, as well as preparing other materials before you start cooking.


Make Use Of Out-Of-The-Way Shelves
The days of open shelves and boring closets are now a thing of the past. With some careful planning and the assistance of some inventive ideas for kitchen remodelling, you may be able to give your kitchen a new lease of life and boost the amount of functionality it provides.
In a roomy kitchen, it is feasible to install the proper cabinets, a kitchen island with storage, and even hanging storage facilities for greater access to the items you want to keep in them. This is particularly important in kitchens, which often have limited space for storage and may not even have enough room for an island to be installed.
Therefore, installing open shelves in the ceiling or making other inventive changes to your kitchen may provide the necessary storage areas without sacrificing your vision of a minimalist contemporary kitchen or cramming your counters. This can be accomplished without sacrificing your vision of a minimalist contemporary kitchen.


Improve Your Kitchen With Tiles
Without the backsplash, it will be almost impossible for you to prepare magnificent meals for your loved ones. Even though you may not be able to prevent the splashing and splattering, you can at least protect your white kitchen, the subway tile that is behind the stove, and the wood panelling that is on the walls.
Installing a tile backsplash in your brand-new kitchen is an excellent method to protect it from being damaged by dirt and water.
These arrangements may be prepared in advance or used as a temporary measure while the main dish is being prepared. The use of detachable tile backsplashes is made feasible by the current kitchen solutions and interior design concepts that have emerged in recent years.


Conclusion
A modern kitchen renovation is a wonderful opportunity to start some new family rituals with the people you care about while also giving your house a one-of-a-kind appearance and atmosphere. With diverse kitchen styles, your kitchen can look the way you want it to be. The kitchen is considered the centre of the house, so make sure it looks its best as an investment.