What is the Indo-Pacific Economic Framework, about to be negotiated in Brisbane?
Written by

Patricia Ranald, Honorary research associate, University of Sydney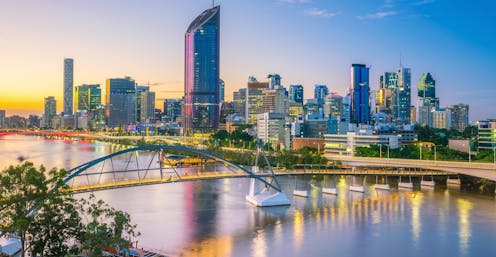 Australia is about to play host to negotiators from 14 countries involved in the Indo-Pacific Economic Framework (IPEF[1]) over six days in Brisbane from Saturday.
They include the United States, Australia, Brunei, Fiji, India, Indonesia, Japan, South Korea, Malaysia, New Zealand, the Philippines, Singapore, Thailand and Vietnam, but not China.
Although as unfamiliar as many of the acronyms in the alphabet soup[2] of trade deals to which Australia is a party, the IPEF has a very specific focus.
The US wants to use it to diversify its supply chains away from China towards its allies and create US-style rules in a region encompassing the Indian and Pacific Oceans and extending from the east of Africa to the west of the United States.
At the launch[3] of negotiations in May the US said the agreement would
enable the United States and our allies to decide on rules of the road that ensure American workers, small businesses, and ranchers can compete in the Indo-Pacific.
And the US is not involved in the two other big regional trade agreements involving IPEF members including Australia:
the Regional Comprehensive Economic Partnership (RCEP)[4] of the ten ASEAN nations plus five others including China
There is still strong bipartisan US Congressional opposition to legally binding agreements like the CPTPP. This means in negotiating IPEF the US will not offer increased market access[6] to Australia or other member countries.
The "four pillars" of the framework are
India has opted out[11] of the trade pillar but says it will sign up to the other pillars.
This means the IPEF will offer no immediate trade benefits for Australia or other countries, but for developing countries it will offer the prospect of US energy and other projects as an alternative to China's One Belt One Road[12] initiative.
Read more https://theconversation.com/what-is-the-indo-pacific-economic-framework-about-to-be-negotiated-in-brisbane-196122