Are Skin Cancer Apps a Complete Waste of Time?
Written by

NewsServices.com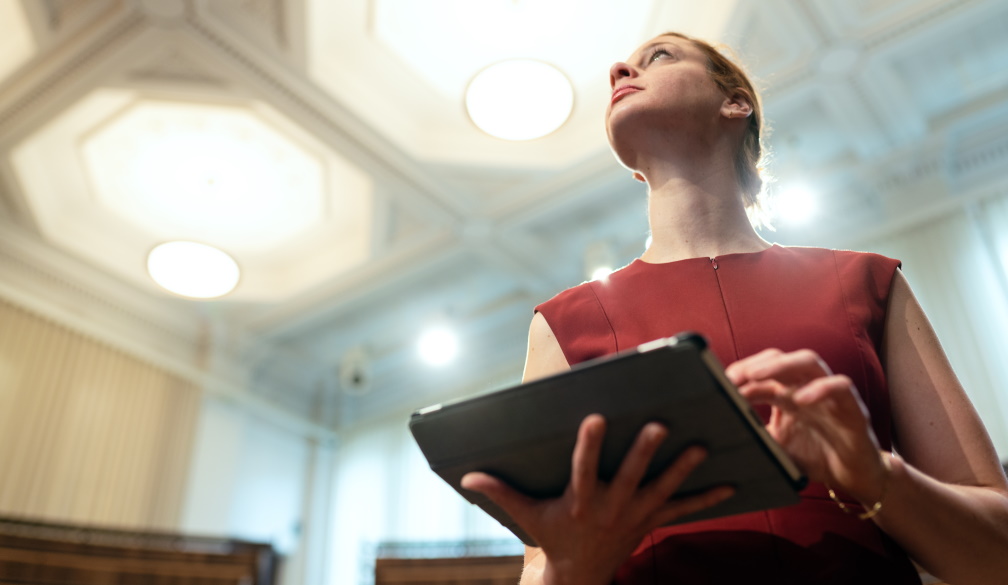 Early cancer detection is now more feasible than ever, improving the likelihood of a successful course of therapy and full recovery. The most deadly type of skin cancer, melanoma, can grow quickly, sometimes within weeks. Early detection can tell the difference between a straightforward mole removal and cancer that has spread to other body areas.
There are numerous smartphone applications available today that claim to locate and monitor malignant tumours and moles. But do these apps actually function? How trustworthy are they, also? We'll list the most widely used skin cancer detection apps below and evaluate each one's performance. Remember, none of the results of the apps should be considered reliable and it's always best to seek the opinion of a medical professional at a trusted skin cancer clinic.
Popular skin cancer checking apps
1) UMSkinCheck
The University of Michigan created this free software that leads users through a full-body self-skin check. Users can also retain a complete library of body photographs, allowing them to compare and monitor skin and lesion changes over time.
2) MoleMapper
The Oregon Health & Science University created this app. Similar to UMSkinCheck, this software enables users to record measurements and snap pictures of any moles or lesions on their body in order to monitor changes over time.
3) MiiSkin
Users of this software can take and compare images to track moles over time. Users can track vast sections of skin using its additional premium edition. They will be able to recognise new moles and blemishes that they may have missed otherwise.
4) MoleScope 
You may use Molescope, a high-resolution camera, with a variety of different cellphones. Compared to other skin cancer detection apps, this camera takes more detailed, higher-quality photographs because to its high magnification and improved lighting. It includes a lot of functions, including skin mapping, image management, and reminders for routine checkups.
5) SkinVision
Users of this software can recognise moles that may develop into skin malignancies. It categorises each mole as high risk or low risk and offers professional guidance on next measures for high-risk moles.
Are skin cancer apps accurate?
Although skin cancer screening applications make it easier to follow your moles and skin changes and to discover the disease early, they run the risk of misidentification of dangerous moles and lesions. Although the technology used in skin cancer apps shows promise, it cannot replace the human eye or years of training.
Skin checking applications have a number of drawbacks, according to reports from reliable sources, including inadequate testing and a lack of expert input during creation. These factors ultimately contribute to the apps' occasionally erroneous results, which can cause a false or delayed diagnosis.
A skin check conducted by you or a professional is the only way to be certain of the health of your skin. The option to track mole or skin changes by taking images is provided by apps, which also offer reminders for routine checkups.
Tips for self-skin exams
A monthly self-examination is advised by experts. You can identify new moles and monitor changes in existing moles by performing a monthly self-exam.
The stages involved in doing a self-exam are as follows:
Inspect your body in a full-length mirror, turning from front to back

Bend your elbows to look at your palms, forearms, underarms, and the spaces between your fingers.

Check your thighs, the soles of your feet, and the areas between each of your toes

Use a handheld mirror to inspect the back of your neck and scalp, your back and your buttocks
The ABCDE guideline shows signs to look out for during your self-exam.
Asymmetry – the halves of many melanoma moles do not look the same. They are shaped or coloured differently.

Border irregularity – melanomas have an irregular-shaped border that may be blurry, jagged, notched, or scalloped.

Colour discrepancy – melanoma moles contain different colours such as brown or tan mixed with patches of black and sometimes blue, pink, red, or white.

Diameter or dark – melanoma moles usually have a diameter of 10mm or more. They are usually darker than other moles.
Evolution or changes in the mole – rapid changes in a mole's size, shape, or colour should be investigated, especially if the mole begins to itch or bleed.
The Bottom Line
No skin cancer detection app is 100% accurate, thus a dermatologist's professional advice should always be sought first. Make sure to schedule an annual skin examination with your local skin clinic, especially if you have a history of moles or skin cancer in your family.