The RBA has lost some patience on rates, but it isn't rushing to push them up: here's why
Written by

Isaac Gross, Lecturer in Economics, Monash University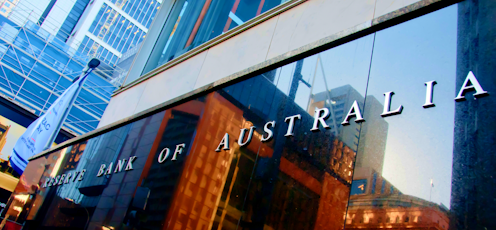 It is coming up to 18 months[1] since Australia's Reserve Bank last cut its cash rate.
And what it did then was merely a further cut, from an unprecedented low of 0.25% to a fresh unprecedented low of 0.10%
Since it last changed the direction of rates (started cutting instead of hiking) it has been 10 years and five months[2].
Which is why it has been telling anyone who asked (and repeatedly using the phrase in its official communications) that it is "prepared to be patient[3]" before changing again. It wants to be sure conditions necessitate such a move.
Read more https://theconversation.com/the-rba-has-lost-some-patience-on-rates-but-it-isnt-rushing-to-push-them-up-heres-why-180681