The Only Guide You Need To Get A Will in Central Coast, Australia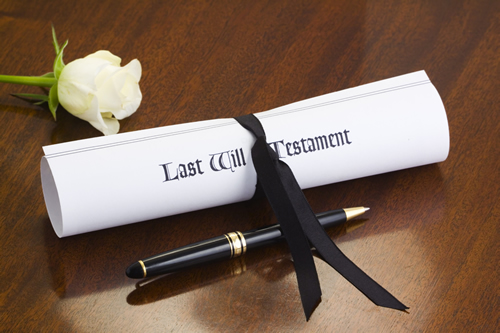 The Central Coast of Australia is known for pristine beaches, harbor settings, beautiful local villages, luxurious hotels. No wonder it is the favorite weekend getaway and holiday destination for millions of Aussies. One more thing that sets Central Coast apart from any other region of Australia is the number of high-income households. You'd be surprised to know that 16.6% of the families in the Central Coast region are high-income households. That means such a great number of people look for ways to protect their financial assets and properties. No wonder there are more than 36000 solicitors in the Central Coast and surrounding regions like NSW. That means you can quickly find Will Lawyers Central Coast without much hassle. But why do people need wills in the first place?
To put it into simple words, a will is a legal document that determines who will receive your assets, possessions, and property when you die. A valid will gives you the chance to protect your assets and allocate them to those you want. It can be your family members, relatives, friends, caretakers, communities, charities, or the people who depend on your finances. That is why it is essential to form your will carefully with the help of professionals. This guide will help you get a will in the Central Coast region.
Why should you have a will?
A will helps to take care of many things after your departure. According to PB Ritz Will Lawyers the benefits of a will are not limited to asset distribution; there are numerous other benefits of having a will. Here are some of the reasons why you should have a will.
To determine the beneficiaries for your estate.

To Appoint a guardian for your minor children

To appoint an executor to manage your estate

To avoid unnecessary claims to your property

To make estate management easier and cost-effective

To reduce the legal burden and stress of your loved ones

To protect your family business

To leave a legacy

To donate to your favorite charities

To instruct about burial or cremation

To make the funeral arrangements
If you don't make a will, the relevant state or authorities will make your property decisions for you, and they may not be as you planned. That is why you should hire Will Lawyers in Central Coast if you own assets and estate in Central Coast area.
How to make your will valid?
As much as you want, you cannot just write a will, keep it in your locker and expect it to work. It would be best to validate it to make it a legal document. Here are three things required for making your will valid.
It should be in writing. It can be handwritten, typed, and printed.

You should sign it.

Two other people need to witness and sign your will too.
Your property and assets cannot be immediately distributed as soon as you sign the will. A court needs to grant probate first. A probate grant is a legal document that gives your executor the authority to manage your property and estate according to the terms of your will. To make all this easy, getting the help of a Will Lawyer is essential.
Is it possible to make changes in the will once it's drafted?
You have the freedom to change your will whenever you want. It's also good to review and update your will if the terms of your will change or according to the major circumstances in your life. For example, if you divorce or get married, any of the beneficiaries dies, you need to review your will.
A lawyer can help you make changes or additions to your will as they understand and have the expertise to do so. Though it is essential to timely update your will, it isn't as simple as striking something off and writing over it. If you plan to make any minor change in your will, you need to make a codicil. It is an authorized amendment to your will. Same as the will, the codicil needs to be written and signed in the presence of two witnesses. If you plan to make significant changes in the will, it's best to draft a whole new will instead of making a codicil.

How can a Will Lawyer help you?
Wills can potentially disturb a family's peace, mainly because the asset distribution may not feel fair to every beneficiary of the will. A will attorney guides the client to draft a fair will for everyone involved to avoid misunderstandings and conflicts. They follow all the necessary legal procedures to draft the will and make sure the will is effective after the demise of the proposer.
Making your will is one of the best decisions you can make to protect your estate. Make sure you hire the right lawyers to draft your will according to your needs and preferences.