Five questions (and answers) about casual employment
Written by

Jeff Borland, Professor of Economics, University of Melbourne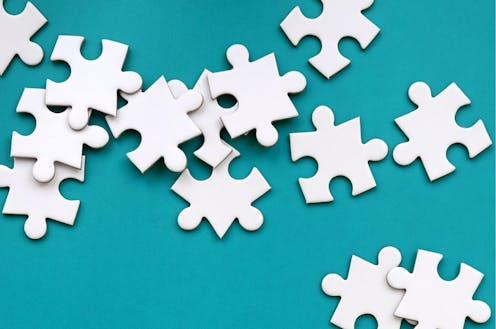 Right now, it seems as if everyone's talking about casual work.
Claims about what is (or is not) happening to casual employment are at the fore in debates about working conditions. Claims about what should (or should not) be the entitlements of casual workers have become the focus of a major Federal Court case in which the government has decided to intervene[1].
In the midst of these debates, it's useful to take a step back and ask what is really happening to casual work and what we know about the consequences of casual work.
1. What is casual employment?
It may come as a surprise that there is no standard definition of a casual employee. The Fair Work Act 2009 (Cwth)[2], for example, doesn't include a definition.
Nevertheless, there is general agreement that a worker is a casual employee if their employer doesn't make any advance commitment to ongoing employment or the amount or timing of work they will be asked to do.
Read more: FactCheck: has the level of casual employment in Australia stayed steady for the past 18 years?[3]
An extra dimension comes from awards. Employees classified as casual in awards do not have a legal entitlement to many types of paid leave (mainly annual leave and sick leave) and other benefits such as severance pay. Instead, they get a 25% premium on their hourly wage.
Ambiguity about the definition has caused ambiguity in the data. The most commonly cited statistics on casual work, from the Australian Bureau of Statistics, classify workers as casual if they report not having entitlements to paid leave.
The main alternative approach is for casual workers to self-identify. With each approach there is some doubt about whether what is being measured corresponds to what most people think of as casual work.
2. Why are there competing claims about trends?
Is the proportion of the workforce in casual employment increasing, as trade unions and some workplace commentators would have you believe, or is it unchanging, as the government claims?
The answer is both, depending on the time period you look at.
In the graph below I have used ABS data to show the proportions of male and female employees in casual work (more precisely, work without paid leave entitlements) from the early 1980s onwards.
For about 20 years, from the early 1980s to early 2000s, casual employment was on the rise for both men and women.
Then from the early 2000s to the present, there was little change, for both men and women.
So the time period matters. If you begin in the early 1980s and compare it to the present, the incidence of casual work has certainly increased.But if you start in the early 2000s, there's no evident long-run increase.
There is, however, an interesting pattern within the period from the early 2000s to the present.
Until the early 2010s the proportion of casual employees was actually in decline, falling from about 25.5% to 23.5%.
In the past few years the proportion has climbed back to its previous level of about 25.5%. It's too early to tell whether this is the start of a new trend.
3. Who is working casually?
We know quite a bit about who works casually. Women are more likely to be in casual jobs than men, although the gap is narrowing. More than half of all part-time employees are in casual jobs, but only about 10% of full-time employees.
Workers on regular daytime shifts are less likely to be in casual jobs than those who work in the evening or at night.
Read more: Precarious employment is rising rapidly among men: new research[4]
Casual employment being concentrated in part-time jobs means it accounts for a larger share of the number of people employed than it does of hours worked.
For example, in August 2018 more than one-quarter of employees were in casual jobs, but only 17% of the hours worked were in casual jobs.
As can be seen from the graphs below (each from the most recent year for which figures are available) casual employment is highest among the youngest workers and those in the least skilled occupations.
4. What comes after casual work?
Uncertainty over job security and hours of work and the absence of entitlements in casual jobs mean that some casual workers would prefer to be in permanent jobs.
Certainly, a variety of studies[5] using data from the Melbourne Institute's Household Income and Labour Dynamics (HILDA) Survey find that casual employees report lower levels of job satisfaction[6] than comparable employees in other types of jobs.
As a result, a concern that is often expressed is that workers might get trapped in casual jobs.
To see if this is the case, I have summarised the findings of a recent study by Inga Lass and Mark Wooden[7].
They use HILDA Survey data from 2001 to 2015 to determine how workers move between types of employment over time.
It is apparent that workers in casual jobs do move on to permanent jobs, but it can take time.
From one year to the next about half of all casual workers remain in casual employment, with 30% moving to other types of work and 15% no longer working.
Pushing the time horizon out to five years shows more mobility. More than half move to other types of employment, although around one-quarter still remain casual.
Read more: Eviction from the middle class: how tenuous jobs penalise women[8]
A potential counter to concerns about being trapped in casual work is that casual employment can be an important entry point to paid work.
The same study by Lass and Wooden shows that of people who a year ago had been unemployed or out of the labour force, and who 12 months later had been able to move into work, almost half had taken casual jobs.
5. Does 'casual' tell us what we need to know?
In recent public commentary, the word "casual" has come to be a catch-all term – used to encapsulate everything we need to know about work conditions.
That's unfortunate for several reasons.
First, while casual employment might create the scope for workers to be more easily terminated or to have less stable hours of work or earnings, for many casual workers that doesn't happen.
It's more useful to study the outcomes we care about, such as job security and earnings stability.
Read more: Self-employment and casual work aren't increasing but so many jobs are insecure – what's going on?[9]
Second, casual employment doesn't tell us how many workers are in other – less stable – forms of employment where there might be concerns about conditions, such as independent contracting or the gig economy.
Third, we can't be entirely sure what types of jobs are captured by existing measures of casual employment.
A Productivity Commission study in the late 1990s found that about one-third of all employees identified as casual by the criterion of not having paid leave entitlements were in fact owner-managers or permanent employees[10].
"Casual" means less than we might think.
Authors: Jeff Borland, Professor of Economics, University of Melbourne
Read more http://theconversation.com/five-questions-and-answers-about-casual-employment-105745