Check out the most challenging and fun version of card games here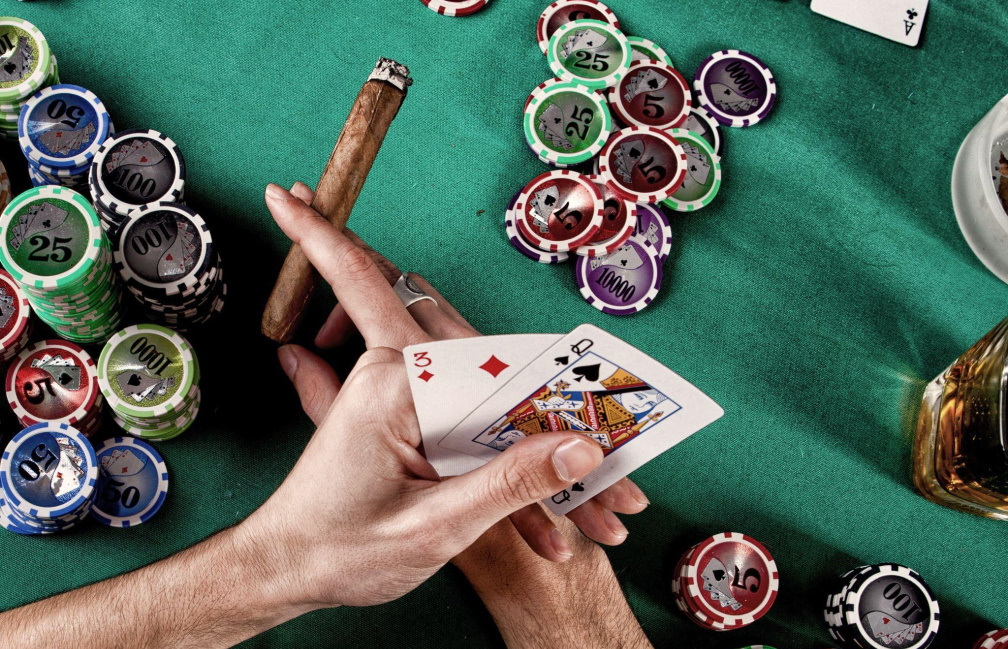 Are you looking for a challenging game? What if you got some challenging card game? Yes, you read it right.
We got you some challenging as well as interesting card games for you, which you can play offline as well as online mode. There are many gaming platforms available that offer challenging card games such as Getmega, Rummy card online, sage solitaire, Poker and so on.
In recent years, online card games have become quite popular as it is easy to play with anyone anywhere. You don't have to invest in a deck of cards and other things. Card games are quite easy to learn but these games are quite challenging. There are many tricks that are used in these mind games.
So, let's look at the most challenging and entertaining card games, which you can play anytime with your friends and family members.


5 challenging games that you can play



Poker is quite popular all around the world. The main objective of poker is to win money by forming the best combination of five-card hands on the table or you can bluff with lower ranking cards and convince your opponent to fold. You can consider this game as the most challenging game as well as the casual game. There are some popular variants that you can consider such as Texas Hold'em, which is also available in the Getmega gaming platform. You can pick poker to play the games but it will be complicated to choose this game. As a beginner, you might need to play the game as much as possible to become a pro player. However, you need to be motivated for this.
The heart is also one of the challenging games that you will love to play. It can also be considered a trick-taking game. The main objective of Hearts is to use fewer tricks and avoid scoring more. This game is also known as the game of evasion. It can be played by 2 to 4 players in one round. Each heart card will get one point and the queen of spades will get 13 points. This is one of the common strategies to get low carbs or low points. The game will end when one player's points have reached 100 points or more than that. 
21 card rummy is one of the variants of rummy. This is quite a challenging version of it. It needs patience, time, and some strategy. If you are a beginner, you might find the 21 card rummy game a difficult game. Well, it is quite clear that you first need to learn basic rummy. A 21 cards card game is usually played between 2 to 6 players. There are 3 decks of playing cards used to play 21 card rummy. 
It can be predicted by name that 21 card rummy is something related to 21 cards. The rules are quite similar to the basic rummy such as picking and discarding the cards. While there are some different rules for the joker in 21 card rummy. The melded cards are necessary to win some rounds of 21 cards rummy.
Spades are one of the oldest games and one of the most challenging card games. It is played by 4 players with one deck of 52 cards. It is also available on online gaming platforms such as rummy online and Getmega and you will love playing with exciting cash rewards. The main objective of Spades is to use the minimum tricks in the game and it becomes one of the most entertaining games. 
Blackjack is one of the oldest games which you can't ignore. Chance and luck are quite important in this type of game. It is played with 2 to 8 players. Blackjack is one of the challenging games as it requires 8 decks of cards. There is a lot of competition between all the players. Also, there might be a possibility that all the players will team up against dealers. So, it is quite an interesting one. If you want to play challenging games just to earn a large amount of money, then you can consider blackjack. But if you are a beginner and want to first understand the game, then you can play online.
Conclusion
It is good to play challenging games even when you are playing card games. It reduces stress and gives an amazing experience. Every game can become a challenging game with some complicated rules but there are some card games that can be more entertaining to you. Other than that, you can play these card games online on the Getmega gaming platform as it also offers exciting rewards as well as cash prizes. There are many card games which you can play there. In the end, you will find it interesting and you will be proud of your choice. All the best with the best gaming experience.
Winning games is easier than ever with the most transparent and intuitive leaderboard of IndiaPlays! Not just leaderboard, even the user interface is one of a kind with the best technologies put into it. Experience the lag-free, smooth, easily navigable interface and super entertaining gameplay of IndiaPlays while earning big money! Amazing, right? Download the app now to enjoy these bexclusive and unique features!