How to plug the holes in your sales pipeline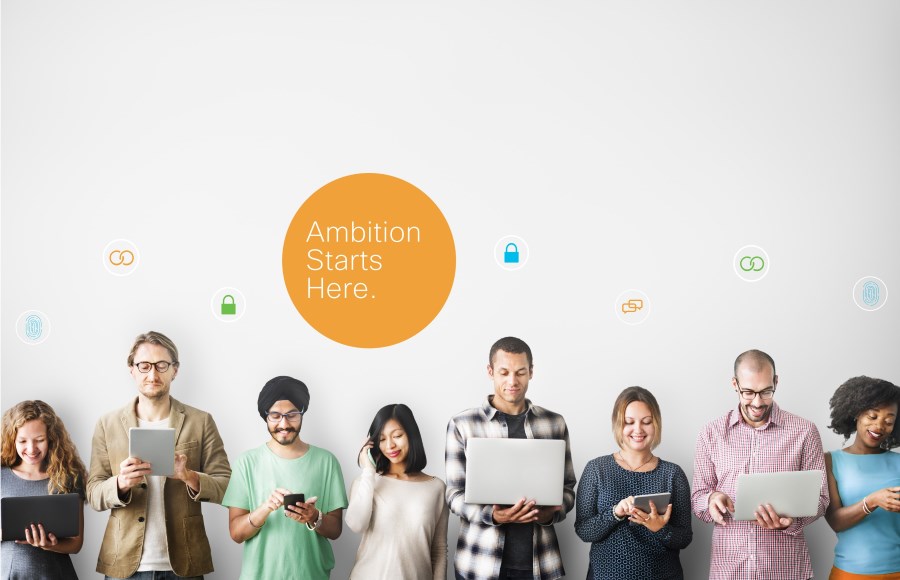 Nearly three in 10 sales managers believe that optimising their sales process should be the main priority in their company.
Nearly half (47.9%) think their company should work to improve their lead generation effectiveness, while nearly a third believe they need to improve their ability to increase customer loyalty.
Having a healthy sales funnel is an essential part of long-term success for any business.
Not only attracting new customers, but also moving existing prospects and leads down the funnel and converting them into customers - and eventually advocates for your company.
It's only natural to lose leads as they move down the funnel.
Some will decide you're not for them.
Others will decide you're too expensive.
But the ones to worry about, are those which could have become customers if you'd given them the attention they needed.
These lost leads can be avoided by finding the holes in your sales process and plugging them before too many leads leak out.
In this blog we'll give you some simple tips for improving your sales process to keep your pipeline moving properly.
Sort out your website
Websites have become an essential conversion tool for businesses across B2C and B2B.
And given that nearly 40% of people will stop engaging with a website if they don't like the content or layout, it's critical you take time to build a website focused on the user experience with relevant content.
That means having a simple, easy to use navigation so customers can get to where they need to be on your site quickly.
And it means creating relevant, informative content on your website that convinces leads that you're the business for them.
Another consideration is to use live chat on your website.
Live chat is a great tool because it allows you to engage directly with customers while they're on your website and interested in your products or services.
A chabot can be used in several ways on a website.
Whether it's to direct users to the relevant page they need to get to, gathering lead information or even taking basic enquiries to be followed up by your sales teams later.
They're effective too.
Nearly two thirds of online customers would buy more products if live chat and support were available.
Don't limit how customers can contact you
How any customer will choose to get in touch with you is always going to be down to personal choice.
It could also be based on the type of enquiry they've got.
While something simple can be done online, a customer with a complex problem or an urgent question could be more likely to want to call you.
For example while 63% of customers say they prefer to speak to a person as their first choice, 53% would consider using email and the same would also consider using live chat if it was available.
The point is, don't limit your customers' options when it comes to contacting you.
As a minimum you should have a dedicated business number and email address.
You could also use contact forms on your website for lead generation or to help answer basic or frequently asked questions.
An often overlooked form of communication, is adding a click to call feature on your website.
This allows customers to call you through the internet and is a great feature because they're calling at the exact time they're interested in your product and service.
Get the information you need from contacts
Even the best salesperson can only do so much when they don't have all the information they need.
And given that 42% of sales reps feel they don't have enough information before making a call, it's a problem.
Part of the solution is to create a recognised framework for the information that needs to be collected.
It could just be simple information:
Name

Company name

Contact details (phone and email)

Basic enquiry details
And then ensuring this information is collected on any form on your website, or through every call made to your company.
Now we know it's not easy getting busy employees to take this information when a call comes in.
So one answer could be to bring in a dedicated virtual telephone answering service.
These virtual receptionists are trained to deal with all your incoming calls and can reliably collect all the information you need to pass onto your sales team.
You can even use an answering service as a lead qualification tool.
Use some automation in your sales and marketing
If your sales team is struggling for time then you should closely examine how they're currently working, and see what processes can be automated for them.
One thing that can be easily 'automated' or at least streamlined, is scheduling appointments.
Salespeople can spend a lot of time scheduling appointments and this can involve a lot of wasted time waiting for responses or trying to organise space in multiple diaries.
There is automation technology that allows customers to book time directly with salespeople through your website.
But for customers who call, a telephone answering service or virtual assistant can be useful again.
That's because they can take over appointment scheduling for your salespeople and book in meetings for them, as well as take and provide all the necessary information the rep needs before the call.
This way your sales teams can spend more time dealing with hot leads and not risk using legitimate leads to time spent on admin tasks.
Have a system to respond to incoming enquiries quickly
This leads on well to this point.
When a potential customer gets in touch and requests a call back.
You need a system in place to ensure you call them back quickly.
This is really important because, according to some studies, customers will often simply choose to do business with whichever company calls them back first.
If you're relying on employees to take messages, this can go wrong quickly.
Your employees are busy, and with the best intention it's easy to take a message and then get sidetracked and forget to pass the message on to the right person.
If you've got a call centre dealing with your calls, this could potentially solve the problem. A message will get taken, but often these messages are just emailed to you and can easily get lost in the deluge of other messages you get coming in.
Again a virtual receptionist or telephone answering service can plug a gap.
As well as making sure every call that comes into your business is answered promptly and professionally, a virtual answering service makes sure your messages get to the right people instantly, along with all the call details.
And if you have specific calls you want to deal with, they can always be put through to you.
Don't let your sales funnel turn into a sieve
While not everyone who comes in contact with your business will be closed into a sale, you can easily reduce the chances of losing them by improving your sales processes.
Many reasons sales lose out on leads are simple.
Whether it's not having the information they need to close a sale, or simply not having the time to call prospects back.
But all these are easily solvable.
All you have to do is take the time to figure out where you're losing leads in your sales funnel, and spend some time and use some resources to plug the holes and turn your sales process back into a funnel rather than a leaky sieve.