Aussie health and wellness brand 'EZZ' to focus on genomic research and new product development
Written by

Tess Sanders Lazarus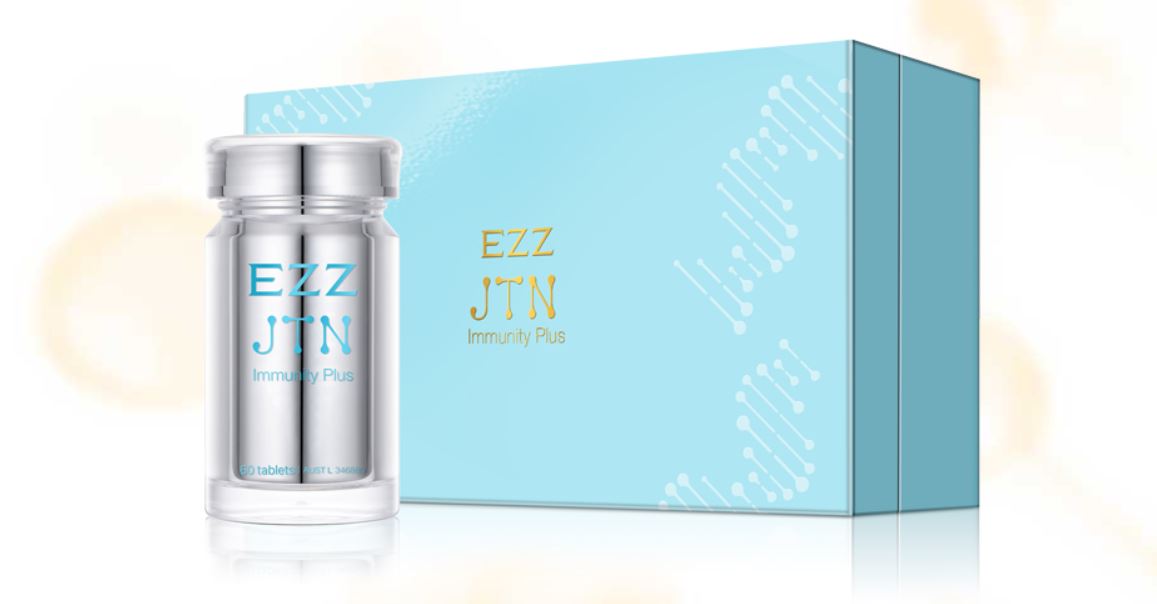 EZZ Life Science Holdings, an Australian company listed on the ASX (EZZ) is evolving into a world leading scientific research and development business, stepping away from its origin as a wholesaler and distributor of skin care to health and wellness products.
"This is a very exciting time for us as a business. We only listed on the ASX in March this year and in a short period of time we have identified key areas of growth in the areas of genomic research and development which will translate into the release of a number of exciting new products," EZZ cofounder and interim CEO, Mark Qin said.
"We want to solidify and grow our reputation in this sphere as a world leading Australian company that delivers groundbreaking health and wellness products to the market that are sold worldwide.
"We are focusing on investing in research and development in the following four key areas: genetic longevity, human papillomavirus (HPV), helicobacter pylori and weight management.
"This is in line with our vision to improve health and quality of life with scientific based evidence led products. Our product development pipelines will be focusing on researching, developing and innovating quality healthcare solutions for not just Australians, but also for our overseas markets too in New Zealand, China and beyond."
The rise in quality of life
Mr Qin explained that there is a direct relationship between the improvement in quality of life and the rise in life expectancy. This in turn, has created new avenues for wellness and life science companies such as EZZ to delve into.
"People are living longer lives these days," he said.
"The life expectancy for an Australian in 2021 is 83.6 years of age, where as in 1920 it was 58.52. We are living longer lives because the quality of life has vastly improved over time.
"Furthermore, quality of life is directly related to health. We are now living longer lives so it's only natural that we are more interested and more invested in making sure that we sustain our quality of life. There is a reason why the anti-ageing market does so well! People want to look good and also feel good. We all want to live well."
Taking charge of our lives
People are now interested in living their best lives, not just physically but in all aspects of life.
"We are now living in a culture where we want to live our lives to the fullest. It's not just about engaging in exercise and going on a diet, it's also about holistic health including mental wellbeing. We also have the option of taking preventative measures. People are really thinking about what they can do now to ensure a better tomorrow for themselves and their families," Mr Qin added.
"Consumers are taking an active interest in managing their inner health and wellbeing. They read up on vitamins, minerals and supplements and understand how taking these supplements can help them to live longer and better lives."
New product research and development
"We see this as an opportunity to invest heavily into research and development. We want to create new products because there is a huge demand for it. We are passionate about investing in the future of consumer health. This is an investment into all our futures," Mr Qin continued.
"Several of our newly launched products are already generating significant interest across the market. These include EZZ Daily Energy & Wellbeing and EZZ JTN Immunity Plus.
"EZZ Daily Energy & Wellbeing has positive effects on the metabolism by supporting energy and blood sugar levels in the body while maintaining the health of DNA. Enriched with antioxidants, it also supports blood vessel health and circulation and reduces free radicals.
"EZZ JTN Immunity Plus is specifically formulated to improve women's reproductive health. It is compounded with advanced antioxidant ingredients to effectively support immune system health, relieve symptoms of premenstrual tension and maintain urinary tract health. It also enhances the female hormonal balance and provides relief from menstruation symptoms.
"Our focus is to develop products which actively support targeted and overall cellular health and wellbeing."
About EZZ
EZZ Life Science Holdings Limited (ASX:EZZ) is a genomic life science company with a mission to improve quality of life and human health. EZZ has a focus on genomic research and development to address four key human health challenges: genetic longevity, human papillomavirus (HPV), helicobacter pylori, and weight management. EZZ is passionate about investing in the future of consumer health through the development of e-commerce and distribution of high-quality products via omnichannel models across Australia, New Zealand, China and worldwide.