Greenland Hotel and Tourism Group accelerates overseas expansion plans
Greenland Hotel and Tourism Group (GHTG), today, announced its ambition to accelerate the growth of its overseas operations through the launch of its Overseas Operations Centre. Located in Singapore, the centre will be the group's designated APAC hub for international business and expansion opportunities, offering world-class hotel advisory and management services to real estate entities in the hospitality segment.
With an initial focus on Indonesia, Thailand and Vietnam as top growth markets, GHTG will further set its sights on growing its footprint in APAC with the ambition to expand to 15 gateway cities and capitals by 2024.
Industry veteran William Lau has been tapped to head up GHTG's APAC expansion. In his role, Lau will be overseeing the strategic management and operations of the APAC Overseas Operations Centre, expansion of the Group's stable of flagship brands and fostering partnerships and ventures with real estate owners and developers in the APAC region.
"As the region is shifting rapidly to cater for recovery in the hospitality sector, asset owners and investors are on the lookout for hotel management companies with the right expertise and knowledge to address new and evolving needs of travellers. With a strong footing in the travel and hospitality space, we believe that we are able to bring highly relevant insights and skill sets needed to help owners and investors reinvent their real estate assets. Our unique owner-centric perspective to hotel management, diverse international team, and established stable of signature brands, will enable us to tap into the growth of the hospitality industry in the region," said William Lau, General Manager, GHTG Overseas Operations Centre.
GHTG currently operates over 50 hotels in 60 cities as part of its growing international footprint. The Group's stable of brands includes PRIMUS, the groups' 5-star flagship marque, located in landmark or high-rise buildings, QUBE, a high-end 4-star business hotel and Q-Box, a lifestyle centric oasis for urban travellers. Iconic properties from the Groups' overseas portfolio include; Primus Hotel Kaloum, QUBE Hotel Chiba, Q-Box Bangkok Blossom and the former PRIMUS Hotel Sydney.
In addition to hotel management, the GHTG team also specialises in advising on the development of "Hotel+" destination concepts, having successfully developed and operated hotel assets within integrated complexes that include leisure parks, offices, residences and, exhibition & convention centres in various cities across China. 
"GHTG operates on a "one core, two wings" developmental model, where our core hotel business is further elevated through the support of our inhouse tourism and exhibitions wings. This is further complemented by our "Hotel+" expertise in creating micro-destinations, a unique offering, and our successful track record in revitalising undervalued properties," added Lau. 
GHTG was most recently ranked 57th in HOTELS 225 list of top hotel chains worldwide.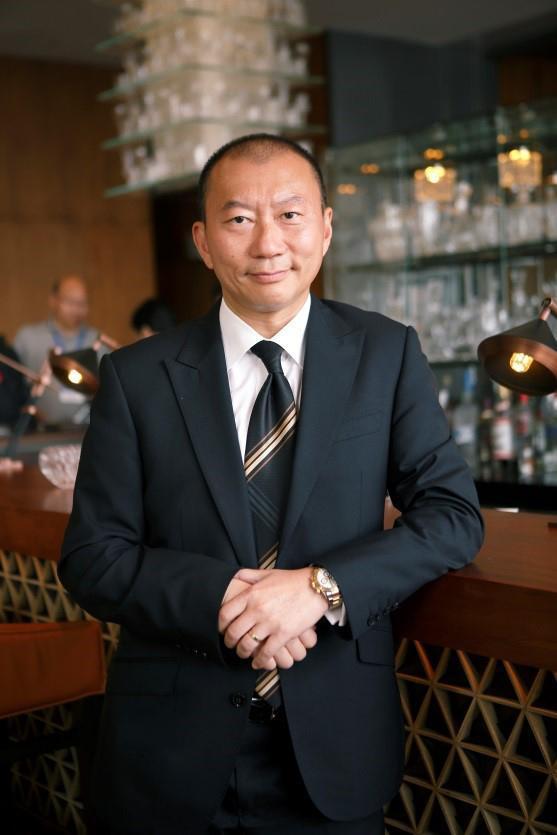 William Lau, General Manager, Overseas Operations Centre, Greenland Hotel and Tourism Group
William is an industry veteran who has extensive consultative and hands-on experience in the hotel and tourism industry spanning the last few decades. He is adept in successfully developing hotel operations, management teams, customer service processes, financial performance and project management in culturally diverse environments across the Asia Pacific region.
William believes in sharing and growing together and it is for this reason that he feels it is important for professionals, owners and developers to connect and share ways to enhance and contribute to the community. Recognized and commended by his peers and direct reports, William works on finding solutions to unique hotel problems by eliminating distractions and running a hotel through the eyes of a business entrepreneur. He cares for his team and genuinely goes out of his way to ensure they meet their long-term goals and career aspirations. William continues to be a mentor to many of his industry colleagues today.
Prior to joining Greenland Hotel and Tourism Group, William held General Manager and corporate Sales and Marketing positions with international and regional hotel chains such as Pan Pacific Hotels Group, InterContinental Hotels Group and Crowne Plaza Hotels & Resorts. He has worked in Hong Kong, Singapore, Vietnam, Myanmar and P.R. China, where he maintains great relationships with hotel owners and development groups who have valued his professional services over the years.