What are CR123 Batteries?
Written by

NewsServices.com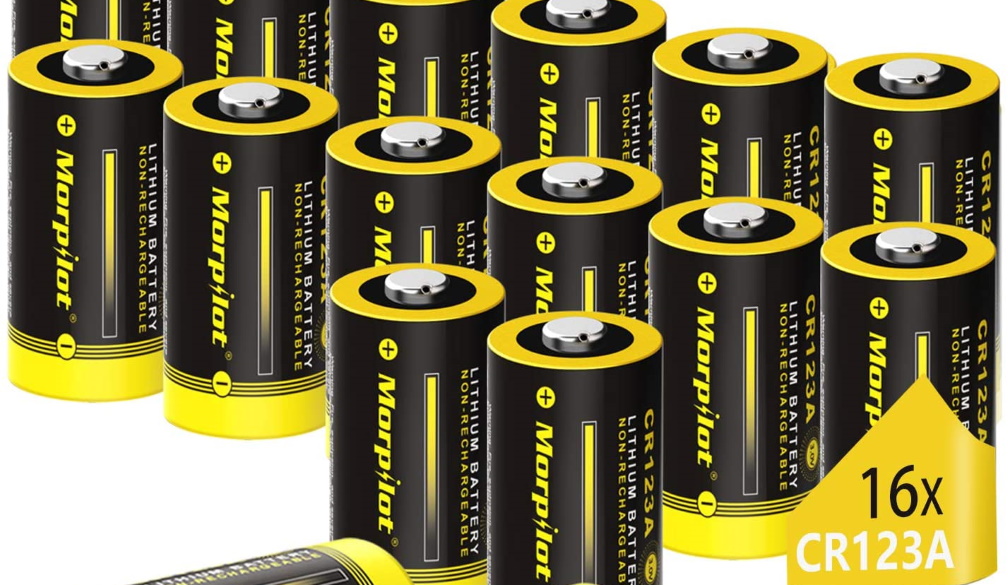 There are many types of batteries out there. Unless you're a tech-savvy customer, your knowledge may be limited to common examples like AA or AAA batteries.
If you wish to learn more about other batteries, then you've come to the right page.
Here, we'll answer some frequently asked questions: What are CR123 batteries? How do they differ from CR123?
What You Need to Know About CR123 Batteries
CR123, also known as 123, is a small type of lithium battery. The International Electrotechnical Commission uses the prefix CR.
C represents the fact that it is a lithium battery. The letter R, on the other hand, alludes to the round shape of the battery.
The number 123 describes its size, meaning it's 2/3 the size of the common A battery.
With its low internal resistance, CR123 was initially created for digital cameras. In fact, most people continue to call this model a camera battery.
Today, it's also used to power alarm systems and wireless security equipment.
This battery comes with a nominal voltage of 3 and a power capacity ranging from 1500 to 2500 mAh. Depending on the manufacturers' specs, the battery can even reach a capacity of 3000 mAh.
In essence, it can power smart home devices requiring 100 mAh for up to 30 hours. It makes them shine brighter, too, as you'll notice in CR123-powered LED flashlights.
What makes CR123 better than alkaline batteries is its steady voltage curve. The latter often suffers from steep voltage drops, which often results in sub\par performance. This is why alkaline-run devices don't last very long.
CR123 can also run well in varying temperatures, ranging from -40°C to 70°C. This makes this quality product suitable for outdoor use.
If you're looking for brands that offer CR123 models, the more popular ones include Energizer (123) and Duracell (CR123.)
What's a CR123A Battery?
CR123A batteries are similar to CR123 in a few ways. They feature a small size, yet they offer a high voltage. Like the CR123, they can be used to power high-performance devices such as cameras and flashlights.
CR123A batteries operate higher at 2000 mAh to about 3000 mAh. Similarly, these lithium batteries can also run 100 mAh gadgets for about 30 hours.
Each local CR123 brand follows the exact dimensions. As for a foreign brand, it's best to check the manufacturer's specs first before using the cell battery.
CR123 and CR123A: What's the Difference?
Size
CR123 measures 34 mm in height and 16.5 mm in diameter and weighs about 16.5 grams. This makes them thinner than the CR123A battery.
CR123As almost have the same dimensions as CR123s. They're slightly shorter with their 33.4 mm height and 17 mm diameter. They're a bit heavier, however, at 17 grams.
Chemistry
CR 123s and CR123As both come with a Lithium-Manganese dioxide composition. In other words, they have Lithium chemistry plus heat-treated Manganese dioxide at the positive terminal/cathode.
Because of this, discharging is not a problem with the CR123 or CR123A battery.
With this lithium technology, both batteries can offer a high energy density per mass at 280 Wh/kg. This chemical system also provides better energy density per volume at 580 Wh/liter.
Shelf Life
When it comes to life span, the CR123 or CR123A lithium battery has your back. In proper storage, it can retain 90% of its capacity for up to a decade.
As for its service life, it all boils down to the device. For example, CR123 or CR123A can power sensors for as long as three years.
Safety Concerns
Lithium batteries are potentially dangerous, especially if the chemical comes in contact with your skin.
Although this is the case, manufacturers have gone up and beyond to ensure user safety. Panasonic, for example, offers a structural design that keeps the substances stable. They're also tested rigorously, thus earning it the safety standard UL1642.
Being high-voltage batteries, both models have the potential to damage your devices. To prevent this, these batteries are equipped with PTC protection. This will disconnect the battery from the device should the current get too high.
CR123 and CR123A Batteries: Which is Better?
The CR123 & CR123A lithium batteries are almost the same. Although they have minute differences in capacity, both can be used in high-drain devices.
The slight variations in the measurements also mean that they can be used interchangeably.
However, you should be careful when interchanging single-use and rechargeable CR123A batteries. Sure, a rechargeable battery offers value for money, but its capacity is different from a disposable battery. As always, it's important to read the label before interchanging your batteries.
As the adage says, a great thing often comes in a small package. That's what you'll expect in this compact battery! If you want your camera to have a longer lifespan or your flashlight to shine brighter, then CR123 & CR123A batteries are what you need.