10 Surprising Facts About Engagement Rings
Written by

NewsServices.com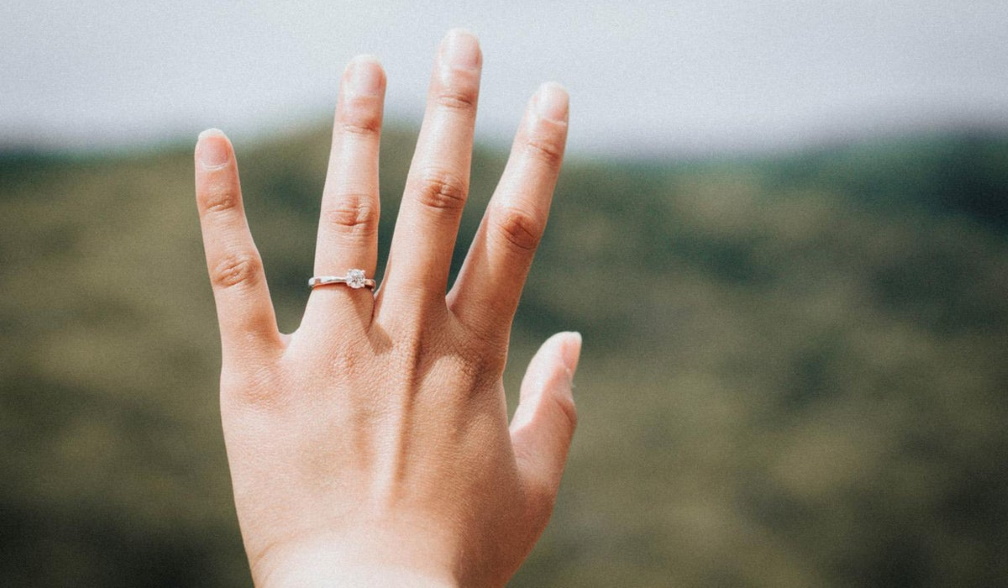 With lots of available options, choosing the best engagement ring might not be that easy. From the size of diamonds to the kinds of metals and rings styles, it takes time and effort to find the perfect ring for your loved one.
To inspire your selection process,
CBD Jewellers
, a trusted one-stop-shop for custom jewellery, has listed ten surprising facts about engagement rings. The first fact will take us back centuries. Read on to know more.

The Origin of Engagement Rings
Many believed that the concept of engagement rings came from the Ancient Egyptians. As they say, the shape of the ring symbolises eternity.
But there isn't any documentation that would prove that the Ancient Egyptians were the first to create and use rings to propose marriage.
On record, it was Archduke Maximillian of Austria who first gave a gold diamond ring to Mary Burgundy to symbolise his love and commitment.

Engagement Ring Placement
People typically wear engagement rings on the fourth finger on the left. This is because, for a long time, many believed that there's a vein, referred to as Vena Amoris, connecting the finger to the heart.
In Australia and other Western countries, wearing engagement rings on the fourth finger on the left hand symbolises a couple's love for one another.


First Diamond Engagement Ring
The ring given by Archduke Maximilian of Austria to Mary of Burgundy in 1477 was also the first diamond engagement ring on record. It had a set of diamonds shaped into "M".

Most Expensive Engagement Ring
Elizabeth Taylor, known as the queen of expensive jewellery, took the record for having the world's most expensive engagement ring. The ring was worth over $8.8 million, auctioned in 2011 and acquired by a Korean retail company.

Australia's Queen of All Engagement Rings
A first-class 25-carat stone with a square emerald-cut diamond is the largest diamond ring auctioned in Australia. Its value is over $1 million, making it the most expensive ring sold in the country.
It also got the title of being the queen of all engagement rings.


Three-month Motto
An engagement ring might be worth a month or three months' salary—that's the idea that may pop into your mind when planning to buy one.
But don't get too concerned about such an idea. Nowadays, you can purchase an engagement ring while spending only about two to three weeks' salary.


Month for Proposal
You probably think that it's on the month of Valentine's day, but that's not it. December got the record for being the most popular month for proposals.
Approximately 15% of soon-to-be grooms propose around Christmas or New Year. It makes sense as there's an overwhelming vibe building up during this time of the year. The timing also causes people to view things from a different perspective.


Most Popular Engagement Ring Style
There are many styles of engagement rings you can choose from. But the most popular today is probably platinum or white gold with a round cut diamond.

Engagement Ring for Men and Women
Typically, you only see women wearing engagement rings. But today, it has gotten the interest of more and more men.
There are engagement rings for men which match the ring for women. Similar to wedding rings, the difference is that the main purpose is for the proposal.
Besides, many couples today choose an engagement ring together, which is a bit peculiar. But doing so is better to select your best preference and ensure the fitting.

Customised Engagement Rings' Growing Popularity
Originality has become a huge trend when it comes to valuable items like engagement rings. Most people want to have their rings customised, following their expectations and preferences.
You may prefer to purchase a ring that will show your lifestyle and personality. However, not all jewellery sellers can customise engagement rings for you.
The job takes a lot of work, time, and creativity to achieve your desired result. A custom jewellery shop that makes the best effort is worth spending your money on.