Why Custom Printed Marquees Make For Great Marketing Tools
Written by

NewsServices.com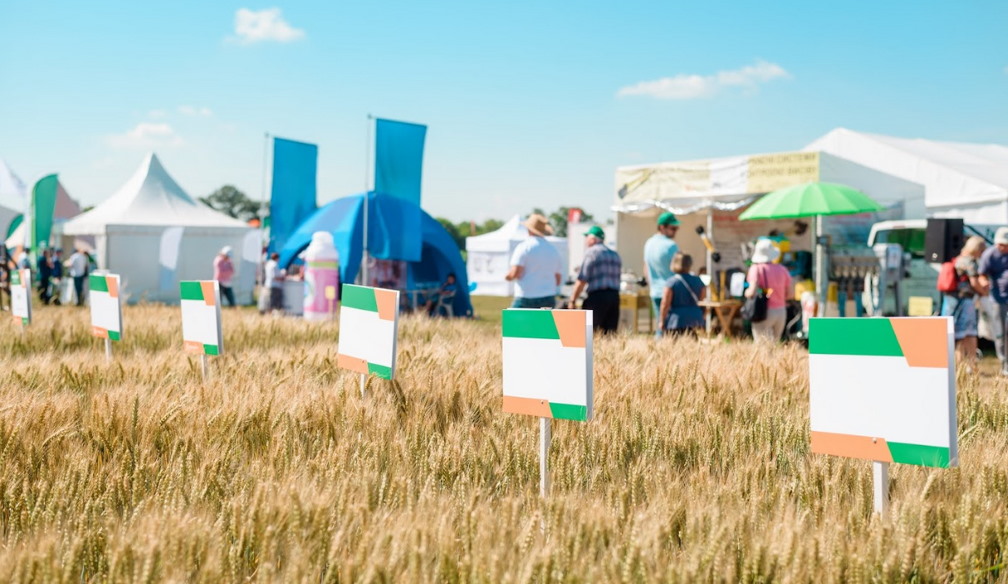 When marketing your business, it's important to have a strategy that appeals to people and attracts them to your offerings. Unfortunately, most of these strategies can be costly and still have low returns on investment. On the positive side, several different tools can be used when marketing your business. One of these is using custom printed marquees.
Why Custom Printed Marquees?
Custom printed marquees mostly have the name, logo, contacts, and other important information printed on the top or sides of the tent. The marquee can be printed in a regular form or using unique typography and graffiti to enhance its appearance. Different printed marquee options allow customers to get what suits their business the most. The marquees offer many benefits to a business such as retail space and publicity. 
In terms of marketing, several reasons make it a very excellent tool. Here are some of the benefits:
High Return On Investment 
After you purchase a customized marquee, that'll be the only time you have to spend that much. The tent can be set in a specific location which can also act as a marketing tool. With information about the business and the services printed out on the marquee, prospects can come and buy. 
When you compare this with other forms of marketing, you'll spend little on the purchase and customization fee to reach out to potential buyers. You'll not have to pay any other fee, which means it has a higher return on investment than other marketing tools. 
It Creates Brand Recognition And Awareness 
Brand recognition and awareness are people's ability to identify your brand through logos and themes to recognize the value your business holds and offers. Brand awareness is created after a series of promotional strategies. When people can connect a particular service with your business, then you've successfully created awareness. 
For the case of printed marquees, people will identify the color scheme, the logo, and the services offered to connect with your business. After successful purchases, they become aware of your brand. And even when they go to a different place and find another marquee or store with the same values, chances are they'd still purchase from you. 
It Attracts Customers
A well-printed marquee is an excellent way of creating face value. While customers are more attracted to the organization's business value, the way you present them is also essential. Therefore, you should create a good face value so people can be attracted. As a result, you can turn them into buyers.
Creating a good face value doesn't require too much work. You can get a good designer or artist to paint out some amazing graffiti or use typography to create a beautiful piece in your marquee. When people get attracted to the tent, they're likely to be exposed to what your business is selling. This may trigger them to buy from you. 
It Creates A Unique Venue
When people are used to entering buildings to buy goods or have a meal, it may get boring sometimes. As a business owner, you must take advantage of this and create a unique setting that's different from the norm, so people can experience a change. Apart from selling to them, you also provide them rest.
With a marquee, you give people an outdoor feeling to enjoy the cool breeze or beautiful sceneries. If you're setting your restaurant in a tent, then people are more likely to come, sit, relax, and enjoy. This can help you bring in more customers to your business. 
It's Flexible 
Another feature that makes a marquee an excellent marketing tool is it's flexible and can be used for any event. This is especially important for those renting or those who offer general services. These tents can be customized to fit a specific event using stickers. 
With this form of flexibility, you can hire marquees for different events, and each one of them will have contacts for your business. You'll be connected to more people, which is what marketing is about. 
Conclusion


Having a custom printed marquee is a great way to market your business to potential clients. You can tell them about your business, the services you offer, and the contacts through which they can reach you. Besides, it'll cost you less than other regular marketing techniques.
Any organization can benefit from printed marquees. Therefore, if you can get one, do so and let your business be known. Consider the ideas mentioned here as you market your company using custom printed marquees.