Riverbed Appoints Nick Boyle as Vice President Sales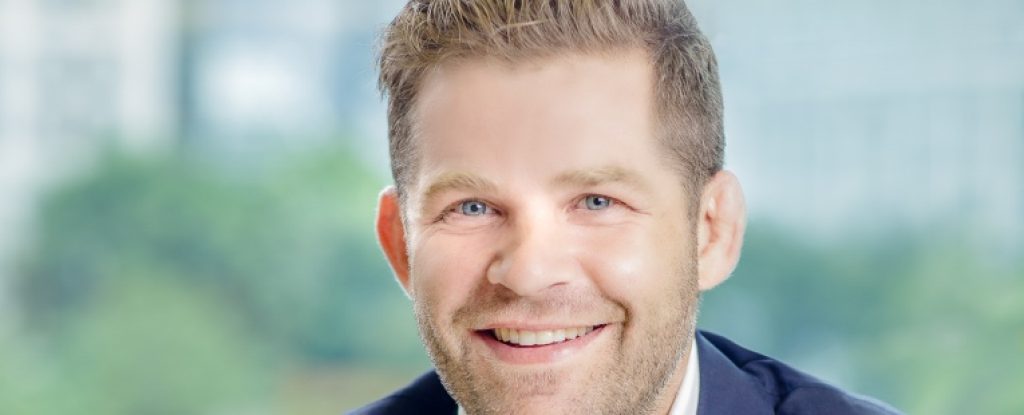 Riverbed today announced the appointment of Nick Boyle as Vice President Sales (VP), Asia Pacific and Japan (APJ). He will be responsible for Riverbed's sales strategy and go-to-market execution to drive and accelerate the next wave of business growth for Riverbed across the region. Reporting to Dan Smoot, Chief Operating Officer (COO) at Riverbed, Boyle will lead the strategic direction and growth of Riverbed APJ teams.
"Nick's skill set and experience working in fast-paced, innovative technology companies align with our strategic objectives, and he is well qualified to lead our team as we deliver critical solutions for our customers as they accelerate cloud, SaaS and hybrid workplace initiatives," said Dan Smoot, Riverbed COO. "Our APJ business is growing at an exceptional rate, and in 2021 we are well positioned to further extend our growth."
With more than 20 years of experience in the APAC software, data and analytics sector, Boyle brings deep market knowledge and a proven track record of driving transformation and growth in the region. Despite pandemic lockdowns and restrictions subsiding, organizations are continuing to move towards hybrid working environments and work-from-anywhere models. As a result, visibility and performance of their network and applications has become critical for business success. 
"Our focus is to enable our customers' digital transformation to improve application performance, security and business efficiencies, and provide a better user experience, regardless of location," said Nick Boyle, Riverbed VP of Sales, APJ. "Riverbed is an established brand, rich in innovation and with a commitment to building market leading solutions that successfully support customers and our channel partners in meeting their respective goals. I'm looking forward to taking on this role in a key market for Riverbed and working with our experienced team to drive growth and further invest in our partner ecosystem."
Boyle previously held the position of Vice President Asia at Sitecore where he was responsible for day-to-day operations, sales and the region's GTM strategy. Prior to joining Sitecore, he spent two years at Adobe as Managing Director of Enterprise Sales.
In his new role at Riverbed, Boyle will be based in Riverbed's Sydney office and will support the Riverbed operations in Australia and New Zealand, South East Asia, North Asia, Japan, Korea, India and Greater China. Riverbed works with key partners including service providers, system integrators, and solution providers across APJ to deliver services that our customers demand.
About Riverbed
Riverbed enables organizations to maximize performance and visibility for networks and applications, so they can overcome complexity and fully capitalize on their digital and cloud investments. The Riverbed Network and Application Performance Platform enables organizations to visualize, optimize, remediate and accelerate the performance of any network for any application, and helps to identify and mitigate cybersecurity threats. The platform addresses performance and visibility holistically with best-in-class WAN optimization, unified network performance management (NPM), application acceleration (including Office 365, SaaS, client and cloud acceleration), and enterprise-grade SD-WAN. Riverbed's 30,000+ customers include 99% of the Fortune 100. Learn more at riverbed.com.
Riverbed and any Riverbed product or service name or logo used herein are trademarks of Riverbed Technology, Inc. All other trademarks used herein belong to their respective owners.
Connect with Riverbed