WORLD-FIRST AUSTRALIAN SHELTER SOLUTION SET FOR FULL SCALE PRODUCTION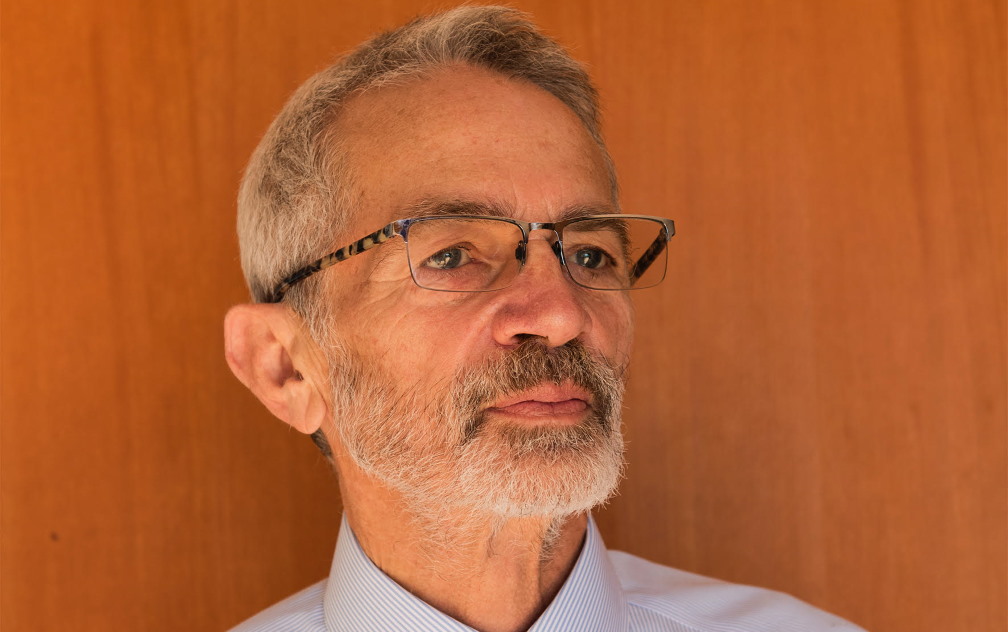 Award-winning architect Paul Coupe is on a mission to improve the lives of millions of the world's neediest people.
In 2008, Mr Coupe had a surprise visit to his Gold Coast home from an Australian Army Brigadier carrying a bag of prawns and a six-pack of cold beers. The Brigadier had just returned from his latest tour of Iraq where he had identified a problem of inadequate and wasteful shelters, as well as the need for the Army to avoid having to predefine its shelter requirements before deployment.
He said a more flexible and adaptable solution was needed and believed Mr Coupe was uniquely qualified to solve the conundrum.
That visit was the genesis of MICEBS - a Modular Intermodal Containerised Expedient Building System - the first of its type in the world, reusable, adaptable and expandable.
It took eight years to achieve the full United States and Australian Patents for the system.
Fast forward to 2021 and MICEBS is now ready to launch into full-scale, high-volume production.
"When the Brigadier told me that shipping containers were having to be left to rot in Iraq and could not be successfully used for other purposes, or even brought home for recycling, I knew I had to develop a unique solution," said Mr Coupe, who has been an architect for more than 40 years.
"It took years of research and development, plus testing the product with the Australian Army, but now we are ready to move forward and take this product to the world."
Due to its versatile, scalable, modular and cost-effective nature, MICEBS can be used for an endless variety of purposes - as shelter for deployed military forces conducting community reconstruction, by aid organisations, like Red Cross, for hospitals or rapid shelter relief for communities displaced due to natural disasters or even for COVID-19 quarantine accommodation.
MICEBS is working with Queensland based companies to ensure an Industry 4.0 Approach to the manufacturing process.
Given Australian Defence Force and United States programs currently exist for deployable infrastructure, combined with multiple other markets requiring such a solution, Mr Coupe is ready to join forces with a qualified partner to take MICEBS to the world.
"The possibilities are limitless," said Mr Coupe, from his factory in the heart of Southport.
"MICEBS is the only system in the world that can erected by two people with one hand tool, in hours, not days, handles sloping sites and provides a level floor above ground."
Its expandability, adaptability, reusability and end use for Transitional Shelter make it unique.
"At its heart, architecture is about sheltering people. Shelter is the first priority of survival. It's incredibly important. We need to reconstruct homes in such a way that they can better resist the next threat. MICEBS provides this strength.
"I look forward to seeing MICEBS in communities in need all over the world, whether they have been devastated by a cyclone or fire, are starving and homeless or relying on aid to provide them a temporary home in a war-ravaged country."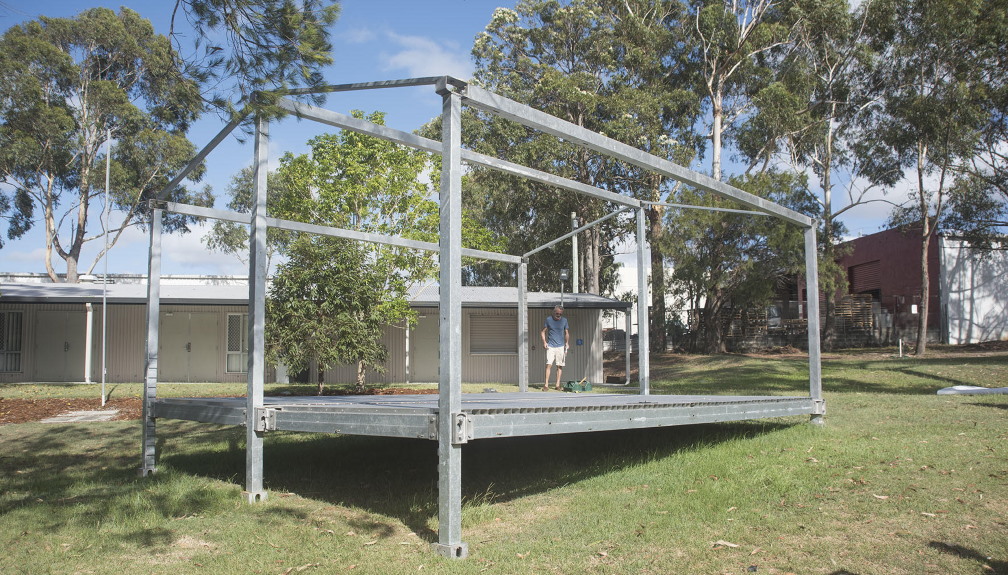 Key features of MICEBS:
Light weight so that a maximum of two people is needed for carrying components over difficult terrain and construction in hard-to-reach remote places.

A shelter which elevates and separates people from contaminated waters, vermin and sewerage.

Able to be constructed over unprepared, undulating sites and across sloping ground of up to a metre crossfall.

Constructed in hours by two people with minimal training and one standard, readily-available tool.

Multiple 'skin' options available to suit the prevailing environment and risks, ranging from traditional tent materials through to a brand-new product called 'BalPal' – Architectural Armour providing protection against weapons up to AK-47 calibre.

All components, except the crucial 'knuckle', can be manufactured and sourced from anywhere in the world. The knuckle is manufactured by White Industries in Dalby, Queensland, providing a sovereign production capacity of 1 million knuckles per year, in turn enabling a shelter capacity for one million people per year according to UNHCR guidelines.

All necessary components are packed into a module the size of a standard shipping container for transport anywhere around the world. Each module has a packing compression ratio of 8-to-1, meaning that for every module, eight identical sized shelters (equivalent to 170 square meters) can be built (Soft Skin).

Durable shelter which transitions into permanent communities.

Hardened Shelters for hostile environments.
"The product is generating interest on both sides of the Pacific with senior US military officers showing keen interest," said Mr Coupe.
"I am truly excited at the prospect of MICEBS helping people when they need it most, and serving our country by providing a robust, scalable and versatile deployable shelter solution for our military forces."
About MICEBS
Conceived in 2008, MICEBS is a unique shelter system designed in Australia. Robust, light weight, multi-use, cost effective, simple to carry and construct. Modular Intermodal Containerised Expedient Building System (MICEBS) is the first of its kind in the world, providing a versatile deployable shelter solution for humanitarian and military purposes.
For more information visit www.micebs.com