How Covid-19 Changed Online Casinos and Gambling in General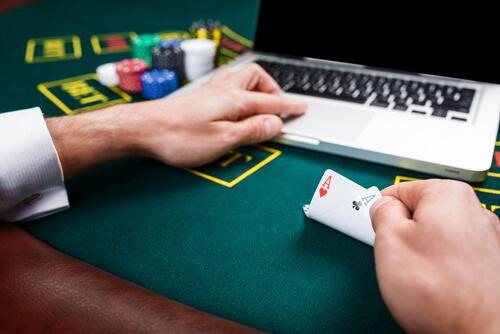 2020 is a year to go down in history books, and not for good reasons. Everything you thought you had control over is in disarray due to sudden lockdowns. Hand sanitizer and themed facemasks suddenly appeared in many shopping carts.
Yes, Covid-19 came around unexpectedly and turned the entire world upside down. Many industries have suffered tremendous losses and are facing economic hardship. The land-based gambling industry is still reeling from lost revenue. Its online counterpart, on the other hand, is experiencing unprecedented growth globally, but not in Sweden.
Our author here, Dominic Andreasson, analyzes the extent and impact of Covid-19 on the gambling industry. He summarizes how industry giants such as Casino Cosmopol and online operators such as Sverige kasino are affected by the global pandemic. 


History of Gambling in Recent Years


Gambling in Sweden has enjoyed positive growth since its legalization in 1994. Online gambling only enjoyed the same privilege since 2002. Today there are hundreds of online casinos operating legally in the country, and it has become a favourite pastime for many over-18s
You see slot machines in various casual settings such as on ferries or in pubs. It's a regular sight and many small business owners and entrepreneurs make their living from the industry. The Covid-19 outbreak harmed such businesses.


How Did Covid-19 Affect Land-Based Gambling?


With various levels of lockdown restrictions, casinos had no choice but to reduce business hours during the peak of the pandemic in June and July. The general public also had to apply social distancing and mostly refrained from unnecessary movement outside of work and home. 
Due to these factors, many casinos had more empty chairs than normal. Reduced capacity regulations for indoor recreational venues also took its toll on the entertainment industry. It can be dubbed the casino pandemic of 2020.


What Effect Did it Have on Online Gambling?


Globally, the online gambling industry showed increased activity as more people had to find entertainment from the confinement of their homes. Interestingly enough, this wasn't the case in Sweden. Online gambling showed a 5.9% decrease in revenue during March and April.
If you take a closer look at the specific data, it shows interesting facts regarding Swedish online gambling preferences. It was due to a decrease in sports betting that the overall revenue dropped. Online casino gambling increased with the rest of the world, but because there were no global live sporting events, nobody placed sports wagers online.
It's safe to say that online casinos that offer sports betting could still pull through the Covid-19 setback. It's the online sportsbooks with no alternative casino games that took a hard blow in 2020. 
If you look at the statistics during the first three months of 2020, online gambling was showing solid positive growth but came crashing down the moment the world became aware of the pandemic.


How Did the Industry Respond?


It's reassuring to know that the online gambling industry takes their oath to support responsible gambling seriously. One would expect a frantic response by trying to rope more customers in to make up for the change in casinos by Covid.
However, the opposite happened. In July 2020, the entire online gambling industry in Sweden limited players by capping weekly deposits and bonuses. It was their way of helping players to spend their time and funds wisely while waiting for the pandemic to subside.


Conclusion


Corona is leaving a firm footprint in modern history. It remains a tragedy that has left millions of people worldwide in a state of disbelief. The good news is you can sit back and enjoy one of your favourite casino games and help keep the casino going.