How to Follow a Dress Code at a New Zealand Casino
Written by

NewsServices.com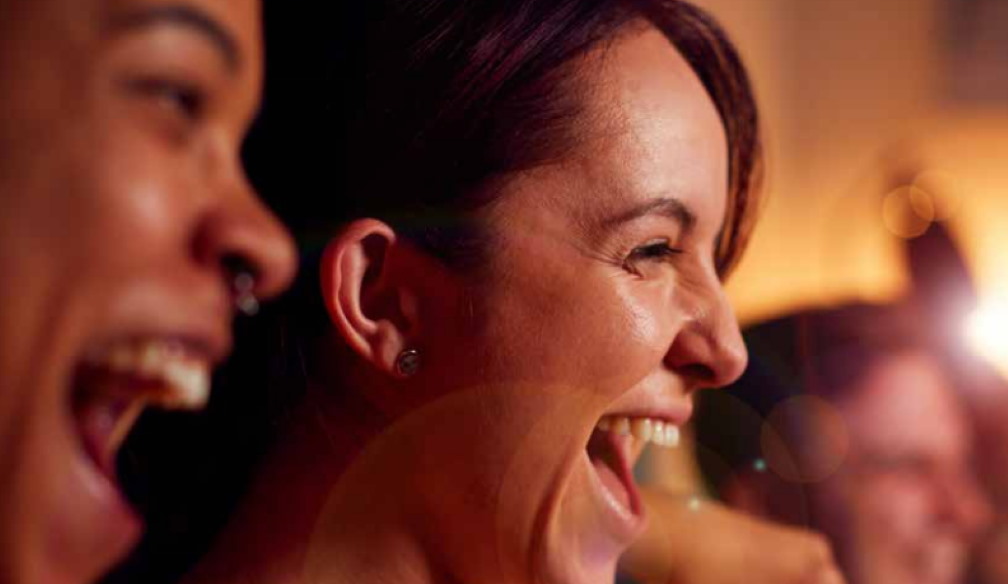 Each establishment in every country has a specific dress code, and so is the case with New Zealand. The dress standards vary, depending on the place that you are visiting, but some of the things that are common for every establishment are: you cannot wear dirty clothes, ripped jeans, flip flops, sleeveless tops, torn t-shirts, etc.
Such is the case with the gambling facilities in New Zealand. The New Zealand casino dress code has quite a few standards that every visitor should adhere to. That means that when you are visiting some of the most popular gambling facilities in this country, such as SkyCity Casino and when looking to play the most popular casino games, there is a dress code standard that you should meet.
That is the topic that we are going to discuss in this article. We'll be taking a look at some of the do's and don'ts when it comes to the proper dress code in a comfortable environment such as a gambling facility.
But first, let's see what is the legal status of casinos in New Zealand.
Overview Of The Casino industry In New Zealand
All gambling activities in New Zealand are controlled by the Department of Internal Affairs. Most of the casino gaming activities in this country are legal and there are a total of six casinos that
operate in New Zealand:
· SkyCity Auckland
· Dunedin Casino
· SkyCity Hamilton
· SkyCity Queenstown
· SkyCity Wharf Casino
· Christchurch Casino
All players who are looking to participate in casino activities need to be at least 21 years of age. This age restriction is a common feature in every country. The law has one exception and it concerns horse racing. Betting on horse races in New Zealand can only be done on on-course.
Dress Code At New Zealand Casinos
As mentioned earlier, each gambling facility in New Zealand has a dress code that casino patrons need to adhere to.
Dirty clothes or footwear and several other inappropriately dressed manners are not acceptable and will result in you being expelled from the casino. Let's start with the don'ts first.
What Not To Wear At New Zealand Casinos
Every casino in New Zealand is a comfortable environment in which every visitor need to dress accordingly. With that being said, let's take a look at some of the clothes that you cannot wear at a NZ casino.
Flip Flops
Flip flops may be accepted at a bar or a beach, but not when you are visiting a casino such as SkyCity Casino in New Zealand. They are very inappropriate clothing and look extremely unprofessional.

Sleeveless Tops or Torn T-Shirts
When entering a casino, like the aforementioned SkyCity Auckland, being casually dressed is okay, but having sleeveless tops is just too casual. You also cannot just walk into the poker zone with torn t-shirts. That is very inappropriate and you will be most likely expelled from poker tables and the casino facility itself.
Dirty Clothes
Dirty clothes are also unacceptable at every casino in New Zealand. All types of dirty clothes or footwear will result in you making other customers feel uneasy, thus you will be expelled and won't be able to participate in any type of gaming.

Insignia Hats
Many casinos, including SkyCity Auckland, do not allow visitors to participate in gambling activities while wearing a hat. There are exceptions to this rule, though. If you are wearing a hat for religious or medical reasons, then the casino will not trouble you. Other types of clothing that are not acceptable are men jandals, gang patches, and sunglasses. By wearing these, you will be inappropriately dressed and won't be able to access the gaming machines or any of the table games. All other forms of torn or damaged clothing, except for fashionably distressed items, are also not accepted.
What To Wear At A New Zealand Casino
Now that we've covered what type of damaged clothing and other inappropriate things are not acceptable at facilities such as SkyCity Auckland, let's move on to the dress standards that will not cause you any trouble at a casino. The dress code that will allow you to stay and game responsibly in a comfortable environment such as this are the following:
Formal dressing
A formal dressing will make you and other customers comfortable and thus, allow you to be in appropriate circumstances. There are two common formal dress codes – it is either a white tie or a black tie.
But, it is not a problem if you cannot wear them out for religious or medical reasons. A tie will definitely earn you a spot in the poker or the Players Club. They are not an unacceptable manner and gents need to be in a dress suit with a dress coat and appropriate trousers.
As for the ladies, they are required to be in elegant floor-length dresses and wear classy jewellery.
Business Formal Dressing
Other dress standards that are known for shedding a light on appropriate circumstances include business formal dressing.
Dark leather shoes and a dark coloured suit with a light coloured shirt is not unacceptable manner, rather proper casino clothing at facilities such as SkyCity Auckland.
As for the ladies, a jacket with a pencil skirt is preferred. Moderate heels will complete the business lady look, but if you cannot wear them for medical reasons, then you can opt-in for some alternatives.
Casual Dressing
Casual dressing at gaming facilities is also accepted, but there are limits. Jeans, khakis, button-down shirt or polo, and bright colours, if properly worn are acceptable. Once you meet these requirements, then you can proceed to the game responsibly.
Take Behavioral Standards Into Consideration
It is the host responsibility to expel you from the casino if you are not acting properly, so you need to consider behavioral standards. Failing to comply will not earn points and will result in a customer being escorted from the premises.
That means that behaving nicely is also patron compliance and one of the appropriate steps to take when visiting a casino such as SkyCity. Patrons detected loan sharking will be expelled from the premises. Shouting, arguing, or being drunk is also an unacceptable manner and will result in a patron being expelled from the premises. After all, SkyCity Auckland and every other casino need to ensure patron compliance and make it comfortable for players to join a poker zone and earn premier rewards.
On the flip hand, some of the appropriate steps that you can take are to act calm and maintain an acceptable tone in your voice. Be kind to other players and the staff. Who knows, you might end up with a free play.
Online New Zealand Casinos
Considering the rise in popularity of online casinos, you might decide to forgo the entire experience of gambling in a real-life casino. After all, the requirements to play online casino games are not so strict as having to follow a dress code.
If you're wondering what those requirements are, there are many resources to guide you, such as the best ruby fortune review. You might just find yourself more inclined to enjoy casino games at home instead.
Final Thoughts
So, to conclude all, torn or damaged clothing, dirty clothes or footwear, and several other clothing examples are considered being inappropriately dressed and in an unacceptable manner. If you do not meet these standards, then you will not be able to enter any poker zone or other gaming areas. Some exceptions, such as fashionable distressed items are made, but there are limits.
Additionally, hosts must ensure patron compliance, which is why if someone does not act normal or is if there are patrons detected loan sharking, will be a customer escorted out of the premises.